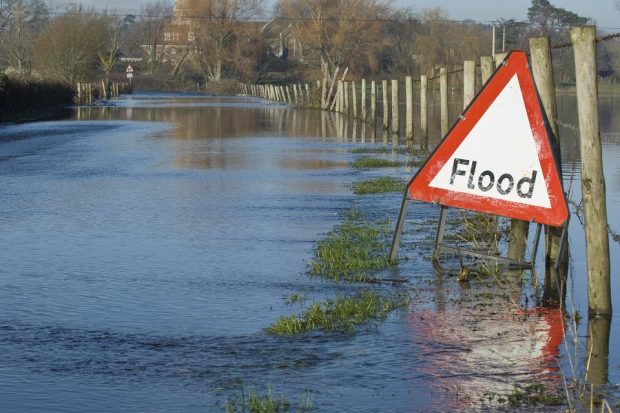 There has been media coverage today of an Environment, Food and Rural Affairs Select (EFRA) Committee report on flooding. The committee of MPs has called for better mental health support for people who suffer flooding and for a clearer plan on flood resilience to help protect more than 5.2 million homes and businesses in England which are currently at risk.
Since 2015 the government has been investing £2.6 billion to better protect 300,000 homes across England – with the Environment Agency on course to hit this target. As the country feels the effect of climate change, we recognise that more needs to be done, which is is why in July 2020 the government announced details of the £5.2 billion that will be spent on flood protection between 2021 and 2027, alongside a further £200 million for innovative resilience measures in 25 areas, as well as reforms to the Flood Re insurance programme, announced earlier this month.
The Environment Agency's Flood & Coastal Erosion Risk Management Strategy, aims to create a nation ready for, and resilient to, flooding and coastal change. This includes recognising the impacts of flooding on people's mental health. By 2025 the Environment Agency will work with government, other risk management authorities and public health services to ensure the mental health impacts from flooding and coastal change are factored into long-term recovery planning.
In addition to doubling its spending on flood and coastal defences, the government has worked with the Environment Agency to update how the level of government funding is allocated to projects and last year we announced a new formula for allocating funding for flood and coastal defences across England, including updated payments to account based on new evidence on the overall impacts of flooding, such as mental health.
A Defra spokesperson said:
As the report recognises, we are investing a record £5.2 billion in 2,000 new flood and coastal defences between 2021-27, better protecting 336,000 properties and building on the significant progress already made to respond to climate change.

We have a comprehensive long-term plan to invest in new defence assets, maintain our existing ones and double the number of our projects that harness the power of nature to reduce flood risk - all designed to prepare the country for future flooding and coastal erosion.
Catherine Wright, Acting Executive Director for Flood and Coastal Risk Management at the Environment Agency, said:
One in six properties in England are at risk of flooding and, as this report rightly recognises, the climate emergency means the risks are rising.

We're making significant progress in making the country more resilient to flooding - on track to hit our target of better protecting 300,000 properties from flooding since 2015 and most recently during Storm Christoph more than 49,000 properties were protected.

But as the report also recognises, we need a long-term budget settlement aligned with the increased investment in new defences to ensure we can continue to protect and prepare the country for the increased risks that the climate emergency is bringing.