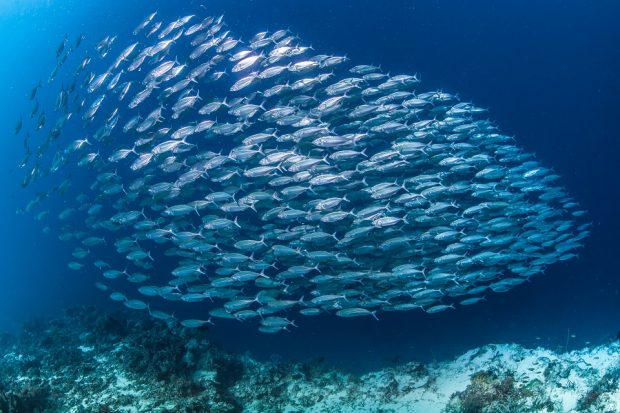 Today (6 January 2021), the Marine Conservation Society (MCS) has published a report offering analysis of the impact bottom trawling is having on Marine Protected Areas (MPAs) as well as offering estimations on potential recovery rates and the potential benefits of banning this practice. The report has featured in several titles, including The Times, the Independent, Telegraph, the I and the Scotsman as well as regional titles such as the Eastern Daily Press, Yorkshire Post and Western Daily Press.
Now that we have left the EU, the UK has the powers to decide which vessels can access and fish in our waters. All vessels must comply with our rules around sustainability and the protection of our MPAs.
We have a significant 'Blue Belt' of protected waters covering over 30% of the UK's seas and continue efforts to expand this further. The government is also currently considering the recommendations outlined in the Benyon Review, which found that there is a case for higher protections in some marine areas.
Marine Management Organisation (MMO) recently sought views on new protections for offshore English MPAs. Marine activities are managed through bylaws in place in each Marine Protected Area to ensure that they do not damage sensitive MPA features such as seagrass and seabed habitats. This is to ensure marine habitats and vulnerable species are protected while allowing sustainable economic and recreational marine activities to continue. Over 90 sites currently have management measures in place to protect these sensitive features.
A Defra spokesperson said:
The UK is a global leader in the fight to protect our seas. As an independent coastal state the UK can now review which vessels can access and fish our waters. All boats must abide by our rules around sustainability and protection of our Marine Protected Areas (MPAs).

Last year, the government commissioned a review of how we protect our MPAs and we are carefully considering whether there is a case for increased protections for these areas.
The MMO monitors activity to ensure fishing vessels are complying with current rules, and will ensure compliance with new measures as they are introduced. The MMO tracks the movement of fishing vessels 24 hours a day through satellite technology, aerial surveillance, and coordinates intelligence from third-party sources – detecting where and when illegal and potentially damaging activity is suspected.