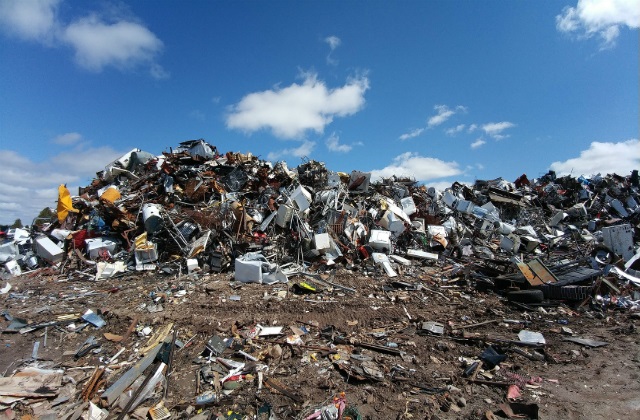 An article in today's Daily Telegraph reports that Jeremy Paxman and Clean Up Britain founder John Read have criticised the Government's action to tackle fly-tipping and the levels of enforcement action against fly-tippers.
A Defra spokesperson said:
"Fly-tipping is a serious offence which blights communities, spoils our countryside and poses a risk to human health and the environment, and both councils and the Environment Agency have been given a range of powers to tackle it.
"In 2018/19, there were 76,000 fixed penalty notices, up by 11%, with 499,000 enforcement actions – an increase of 1%. Figures from 2018/19 also show that the total value of fines increased by 29% to £1,090,000."
Responsibility for dealing with fly-tipping falls to both local authorities and the EA. Councils are responsible for investigating small-scale fly-tipping and issuing fines, while the EA is responsible for large-scale illegal dumping and serious and organised waste crime.
Anyone caught fly-tipping can be fined up to £50,000 and face 12 months imprisonment if convicted in a Magistrate's Court, while unlimited fines and five year prison sentences can be issued in Crown Courts. Councils are able to issue on-the-spot fines to fly-tippers and have the power to stop, search and seize vehicles which are suspected of fly-tipping.
Local authorities and the EA can also issue penalties of up to £400 to householders who do not pass their waste to a licensed carrier and whose waste is then found fly-tipped. Before householders pass their waste to a carrier, they should check the carrier's authenticity on the EA website.
In 2018, the EA issued 236 enforcement notices, 38 formal cautions and brought 113 prosecution cases for waste crime.  As a result of prosecutions taken by the EA, the courts fined businesses and individuals almost £2.8 million for environmental offences in 2018.  In 2018/19, the EA stopped illegal waste activity at 912 sites, 12% more than the previous year.
In January this year, a Joint Unit for Waste Crime was also launched to tackle serious and organised waste crime which costs the economy £600m in England alone. For the first time, the Joint Unit brings together all four of the UK's environmental regulators, police forces, HMRC and the National Crime Agency.