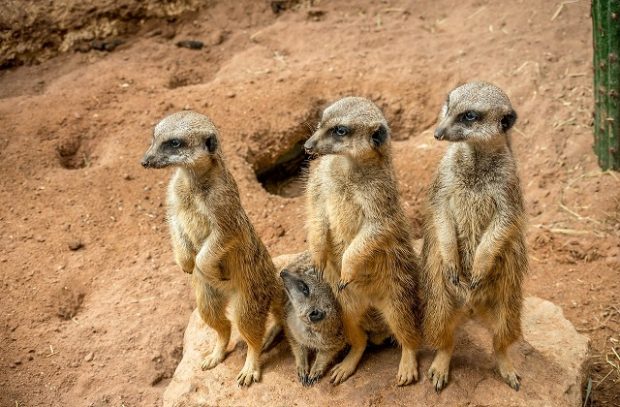 There has been coverage today (1 October) on BBC News, BBC Breakfast, the BBC Radio 4 Today Programme and the Mail Online on zoos facing financial difficulties during the coronavirus pandemic.
Coverage focuses on claims from the British and Irish Association of Zoos and Aquariums (BIAZA) that the government's rescue package is inaccessible for most of its members.
We understand the challenges zoos have been facing due to the coronavirus pandemic. This is why we have created the £100 million Zoo Support Fund, which runs until the end of March 2021, to ensure the necessary long-term support is in place to help with severe financial difficulties.
In response to feedback from industry, we expanded the eligibility criteria from the previous Zoo Support Fund, increasing the amount of reserves that applicants must have from six weeks to 12 weeks. We have also increased the grants cap from £100,000 to £730,000 and extended the grant period to the end of March 2021 to see zoos through the difficult winter period when visitor numbers will be low.
We designed the scheme so that organisations can apply in advance of having 12 weeks or less in financial reserves remaining, to allow for business planning. If zoos apply more than 8 weeks before expecting to reach this point, their application will be processed, and they will be given a provisional payment date and provisional grant amount.
We are currently assessing 12 applications received for the Zoo Animals Fund and encourage any zoos in need and eligible for funding to apply.
A government spokesperson said:
We understand the challenges zoos have been facing due to the coronavirus pandemic and have set up a specialist fund to ensure zoos facing severe financial difficulties can continue to provide the best possible care for their animals.

We recently expanded eligibility criteria for this funding, and have made it easier for zoos to plan ahead by encouraging them to apply for support well in advance of running into financial difficulties.
We fully recognise the conservation benefits that the larger zoos provide. The Government has separate funding schemes which can support the important conservation work that zoos do. For instance, the Darwin and Darwin Plus programmes support projects in the developing world, and in the UK Overseas Territories, to protect biodiversity and the natural environment.
We will continue to work closely with the zoos sector as they move out of the peak visitor season.