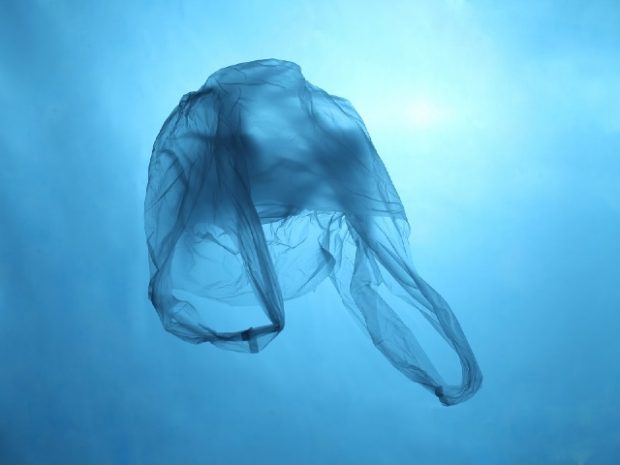 Leading the news yesterday was our announcement that the Single-Use Carrier Bag Charge – which has been hugely successful in reducing plastic bag usage - will be doubled to 10p and extended to all retailers.
The Daily Mail splashed the announcement on their front page yesterday, describing the charge increase and retail extension as a "major blow" in the war against plastic waste. Extensive coverage was also provided by the Daily Telegraph, The Sun, The Times, The Guardian, The i, The Independent, the Financial Times, Sky News Online and BBC News Online.
The Environment Secretary, George Eustice, also conducted broadcast interviews yesterday morning with Sky News, BBC Breakfast, the Today programme, LBC and TalkRadio.
Announcing the policy, the Secretary of State said:
We have all seen the devastating impact plastic bags have on the oceans and on precious marine wildlife, which is why we are taking bold and ambitious action to tackle this issue head on.

The UK is already a world-leader in this global effort, and our carrier bag charge has been hugely successful in taking billions of harmful plastic bags out of circulation. But we want to go further by extending this to all retailers so we can continue to cut unnecessary waste and build back greener.

I hope our pioneering track record on single-use plastics will inspire many more countries to follow suit, so we can take on plastic waste together and implement lasting change.
Since the charge was first introduced in 2015, the Government has successfully prevented billions of plastic bags being sold and ending up in the ocean and environment. The latest statistics show that the current levy, which stands at 5p and applies to any retailer employing 250 or more people, has led to a 95 per cent cut in plastic bag sales in major supermarkets since 2015.
The proposal to double the charge to 10p and extend it to all retailers was made in a public consultation last year, and following a very positive reaction, ministers have decided to implement the changes from April 2021.
Next month we will be continuing our war on plastic waste further, by implementing our ban on plastic straws, stirrers and cotton buds.