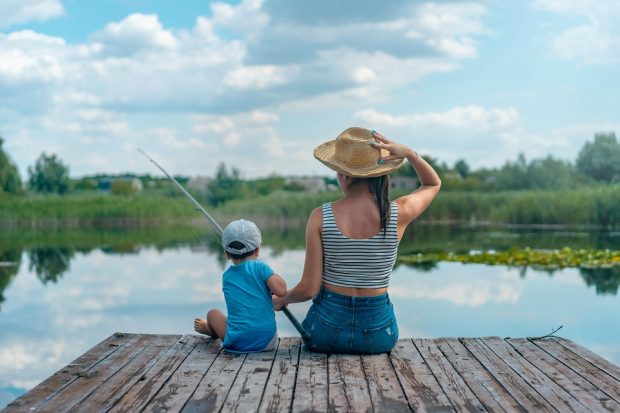 Today, the Environment Agency's campaign to encourage more people to take up fishing and raise awareness of the wellbeing benefits that the sport has to offer has been featured in the Daily Star and Daily Mirror.
Fishing was one of the first activities to be reintroduced once lockdown restrictions started to ease due to the ability in which you can apply social distancing measures without difficulty. The Environment Agency is now encouraging more people to take up the sport to boost wellbeing and can provide a healthy activity for families to try as parents seek to find ways to keep children occupied over the summer holidays.
A number of partners and charities have backed the Environment Agency's call to fish, including the Mental Health Foundation which is encouraging the pursuit of outdoor activities like fishing to help people deal with the impact of the pandemic since lockdown restrictions eased.
Heidi Stone, Fisheries Manager at the Environment Agency said:
Fishing licence sales have risen to an exceptional high against the last few years and we're seeing a true revival for the sport as people recognise all it has to offer. As lockdown restrictions have eased there has been a boom in licence sales as now, more than ever, people have a desire to get outdoors and escape their daily stresses.

Fishing is a sport that can be done by a person of any age or ability and it provides a great opportunity for families to try something new during the school holidays.
The Environment Agency is calling on all to give the sport a go and see the benefits for themselves. To find out more about how to get a licence, visit https://www.gov.uk/fishing-licences/