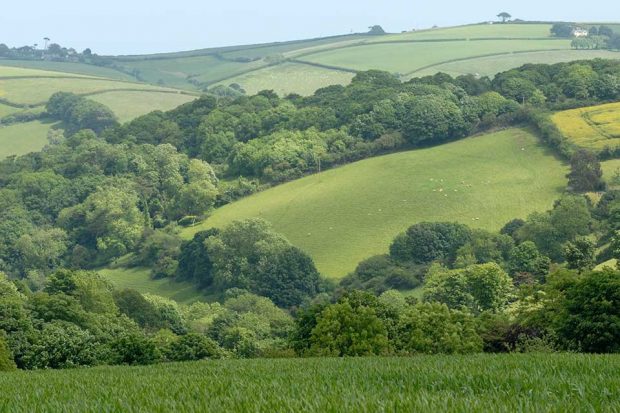 Yesterday (Tuesday 28 July) the Agriculture Bill moved ever closer to receiving Royal Assent after completing its Committee Stage in the House of Lords.
Lord Gardiner of Kimble led the seventh sitting of the House of Lords to scrutinise the landmark piece of legislation, which will now move forward to Report Stage in the autumn, subject to several government amendments.
These amendments will allow the Government to act quickly after the Bill receives Royal Assent to introduce the Bill's provisions smoothly and, in particular, to ensure there is no gap in powers to continue to operate our existing schemes and provide financial assistance to farmers and land managers.
Lord Gardiner thanked the Lords for their participation in the debate around the Bill:
I say to all your Lordships who have participated and listened to the Agriculture Bill in Committee that perhaps it has been more extensive than was imagined at the beginning, but I am grateful to all noble Lords. The passion on many of the subjects on which they have spoken comes through a deep-rooted love of the land and all that it represents, the produce of this country and a desire for high standards. I identify with and share all of that.
The progress of the Bill has generated coverage in Express and Star, ENDS Report, The Poultry Site and the Pig Site, including comments raised around the need to protect environmental and animal welfare standards in future trade deals.
The government has been clear that in all of our trade negotiations we will maintain our high environmental protection, animal welfare and food safety standards. At the end of the transition period, existing food safety, animal welfare and environmental standards will be retained through the EU Withdrawal Act and form part of our domestic law. This includes existing import requirements.
Furthermore, the Trade and Agriculture Commission, which was formally launched on Tuesday, will ensure our high standards are upheld and our farmers are able seize new opportunities to export their goods abroad.
Elsewhere, there has been coverage in FarmingUK and Horticulture Week on Lord Gardiner's public commitment that the government will consult on the possibility of changing the definition of gene-editing so that it is no longer subject to regulations applied to genetic modification.
The UK Government has been clear that it is committed to taking a scientific approach to gene editing, which has the potential to help address some of the challenges facing agriculture. We will carry out a public consultation before we make any changes to the current approach that will enable the UK to be a leading player in the development of this technology, building on the excellence of our scientific research base.
You can read the full House of Lords debate here.