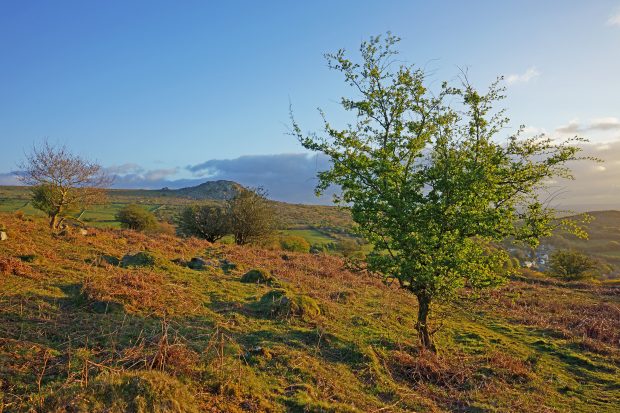 Yesterday, Minister of State for Pacific and the Environment Lord Goldsmith delivered a keynote speech on the subject of a green recovery and the work that the UK is doing on domestic and international conservation.
In his speech, which was delivered at an event hosted by Bright Blue and coming on the back of the publication of their Global green giant? report, Lord Goldsmith stressed the importance of nature, generating coverage on the issue of rewilding in MailOnline.
He also explained how nations around the world can use coronavirus as an opportunity to reset our relationship with nature, with the environment at the heart of recovery:
"As countries set about rebuilding their economies, as we all will, we have a chance to do things differently and better. Governments everywhere are planning for economic recovery - I believe $9 trillion have already been put aside for the global recovery. And how that money is spent will have ramifications for generations.
"They can stick with the status quo; bailing out high-carbon, environmentally damaging industries, and locking in decades of emissions and environmental destruction. Or they can choose to make environmental sustainability and resilience the blueprint for recovery.
"I am delighted that our Prime Minister has committed to 'Build back better and build back greener.' We are committed to doing all we can to turn things around. But we cannot do it alone.
"And so much of our work in the run up to COP will be building alliances of countries and businesses willing to go much further – on targets to protect the natural world, on supply chains, on land-use subsidies, on 'net zero' emissions, and on commitments to greatly increase support for nature-based solutions etc
"The pandemic has illustrated the folly of waging war on nature. It is a gigantic wake up call, and it feels to me that the world is now ready to collectively agree a new covenant with nature. A moment to profoundly re-set of our relationship with this, the only planet that can sustain us."
Lord Goldsmith also used the speech to set out how the UK government is already working to deliver for the environment, including using our ambitious Environment, Fisheries, and Agriculture Bills to protect out nature environment and diverse ecosystems, shaping an economy and society that is cleaner, greener and more resilient.
Read and watch the minister's speech on the Bright Blue website.