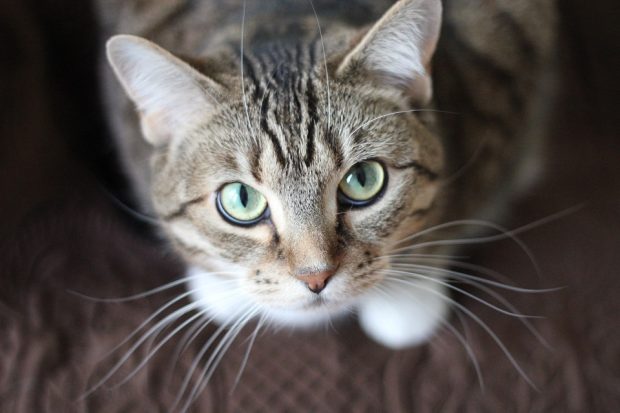 COVID-19 confirmed in pet cat in the UK
Yesterday the UK's Chief Veterinary Officer confirmed that the virus responsible for COVID-19 has been detected in a pet cat in the UK.
The story received widespread coverage across print and broadcast outlets including in today's Telegraph, the Mirror, the Express, Daily Mail, Daily Star, the Sun, Independent, the Times, Sky News Online and the Guardian.
The infection was confirmed following tests at the Animal and Plant Health Agency (APHA) laboratory in Weybridge on Wednesday 22 July.
Although this is the first confirmed case of an animal infection with the coronavirus strain in the UK, there is no evidence to suggest that the animal was involved in transmission of the disease to its owners or that pets or other domestic animals are able to transmit the virus to people.
Chief Veterinary Officer Christine Middlemiss said:
Tests conducted by the Animal and Plant Health Agency have confirmed that the virus responsible for COVID-19 has been detected in a pet cat in England.

This is a very rare event with infected animals detected to date only showing mild clinical signs and recovering within in a few days.

There is no evidence to suggest that pets directly transmit the virus to humans. We will continue to monitor this situation closely and will update our guidance to pet owners should the situation change.
Yvonne Doyle, Medical Director at Public Health England, said:
This is the first case of a domestic cat testing positive for COVID-19 in the UK but should not be a cause for alarm.

The investigation into this case suggest that the infection was spread from humans to animal, and not the other way round. At this time, there is no evidence that pets can transmit the disease to humans.

In line with the general advice on fighting coronavirus, you should wash your hands regularly, including before and after contact with animals.
Pet owners can access the latest government guidance on how to continue to care for their animals during the coronavirus pandemic.
The case has been reported to the World Organisation for Animal Health in line with international commitments. There have been a very small number of confirmed cases in pets in other countries in Europe, North America and Asia.
Cutting red tape for farmers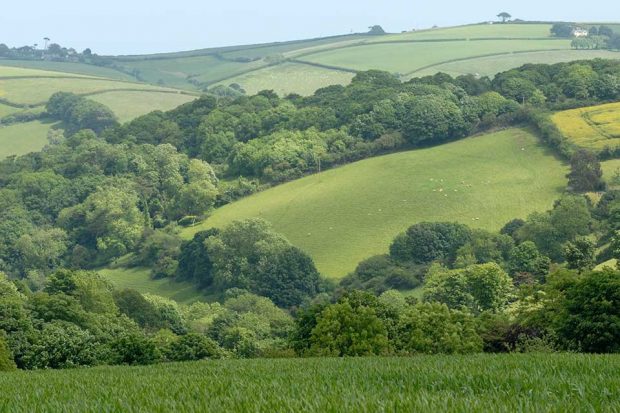 There is coverage this morning in Farmers Weekly, Farmers Guardian, Farming UK, Farming Online, Eastern Daily Press, ENDS Report, Fruitnet, The Poultry Site and Pig World of yesterday's announcement that farmers will no longer need to comply with the EU-delivered so called greening requirements from next year.
Environment Secretary, George Eustice, said:
The so-called greening requirements have added little to our environmental efforts. We believe that farmers will benefit from this reduced bureaucratic burden next year as we begin the move towards our new Environmental Land Management scheme which will deliver greater benefits for the environment.

We will be setting out more detail in the autumn on how we will ensure a smooth transition for our farmers, as they move towards our new, fairer agricultural system, which will reward them for the hard work that they do to protect our environment.
The European Commission's so-called greening requirements for Direct Payments have required farmers to carry out specified practices in order to qualify for additional payments. However the European Court of Auditors 2017 Special Report on greening showed that these requirements have historically delivered little for the environment.
Therefore, as part of efforts to simplify the Basic Payment Scheme (BPS) and cut red tape faced by farmers during the agricultural transition period, we are planning to end the need to comply with these specified greening requirements to reduce the administrative burden faced by farmers. These changes will not affect the overall payment received by each farmer as the money will instead be added to farmers' entitlements under the Basic Payment Scheme.
Next year marks the start of our seven year agricultural transition period, which will see Direct Payments to farmers in England gradually phased out and replaced with a new system that rewards farmers for delivering public goods, such as tree or hedge planting, river management to mitigate flooding, or creating or restoring habitats for wildlife.
The new Environmental Land Management scheme, expected to be rolled out in late 2024, will introduce new ways of working together with farmers to deliver better environmental outcomes and reverse the decline of some of our most cherished species.
In the meantime, farmers will continue to need to comply with other cross-compliance requirements under the Basic Payment Scheme. Farmers will also continue to be able to apply to Countryside Stewardship schemes to receive funding for their environmental efforts until the future scheme is rolled out.
Further details on the agricultural transition period will be set out in the autumn this year.