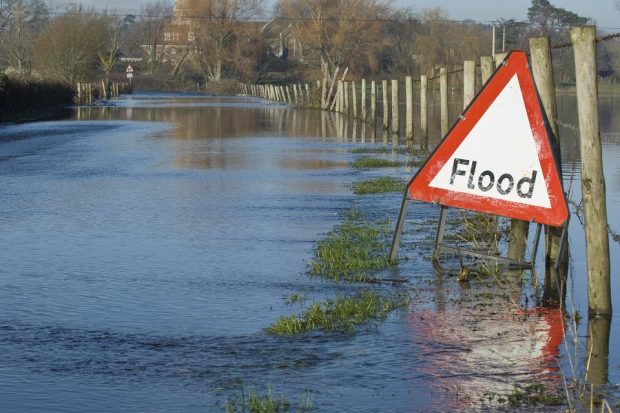 This morning, there has been widespread positive coverage of the government's multi-billion pound, long-term plan to tackle flooding, creating a nation that is better protected and more resilient.
The Telegraph, BBC, Daily Mail, Independent, Yorkshire Post, and others covered the announcement of the most comprehensive plan to tackle flooding including investment of £5.2 billion to create around 2,000 new flood and coastal defences to better protect 336,000 properties in England by 2027, alongside support to help households and businesses get back on their feet more quickly after flooding.
The plans also include £200m for innovative projects such as sustainable drainage systems and nature-based solutions, like temporary or permanent water storage areas which also boost wildlife. These will support 25 areas at risk of flooding to test and demonstrate innovative actions to adapt to a changing climate and improve their resilience. There are also further measures to increase the nation's resilience to flooding, with proposed changes to the joint government and insurance industry Flood Re scheme which will, subject to consultation, allow claims to include an additional amount so that flood resilience measures are included in repairs, and allow households that have property flood resilience measures in place to benefit from lower premiums.
There is also widespread regional coverage of the 22 flood defence projects which will receive a part of a new £170m to immediately accelerate the construction of flood defence projects in 2020 and 2021 to drive growth and unlock a range of benefits for local economies. This includes projects which will protect nearly 3,000 homes and 22,000 jobs in parts of the Severn Valley and £12m for extra measures in Hebden Bridge – two areas which were badly affected by last winter's flooding. There will also be a combined total of nearly £40m to complete important schemes in parts of Leeds and Sheffield which have been hit by floods in the past.
The Environment Secretary was also interviewed on Sky News, BBC Breakfast, Times Radio, and the Today programme to discuss the announcement.
Prime Minister Boris Johnson said:
Last winter I saw for myself the misery and upheaval that flooding can bring to lives and livelihoods and I said we would do more to help people.

This long-term plan will help push back the flood waters and protect hundreds of thousands of homes, businesses and livelihoods.

Our record investment will also stimulate economic growth across the UK as we build back better.
Environment Secretary George Eustice said:
The devastating impacts of last winter's flooding were an important reminder of the need to continue to invest and accelerate action to reduce the impact of flooding on our communities.

Our record investment and ambitious policies will better protect homes, schools, hospitals and businesses, but we also recognise that we cannot prevent flooding entirely, which is why we will ensure that communities at high risk are more resilient.

Working closely with the Environment Agency, local authorities, business and the third sector we will create a better protected and prepared nation.
Emma Howard Boyd, Chair of the Environment Agency, said:
For every £1 spent improving protection from flooding and coastal erosion, we avoid around £5 of property damages. The long-term commitments announced today will make homes, businesses and infrastructure more resilient to the accelerating impacts of the climate crisis.

Many communities are all too familiar with flooding, and now the risk is increasing for others too. The Environment Agency is champing at the bit to deliver on the Government's investment with better, and greener, flood schemes. Detail about how we will do this is set out in our strategy.