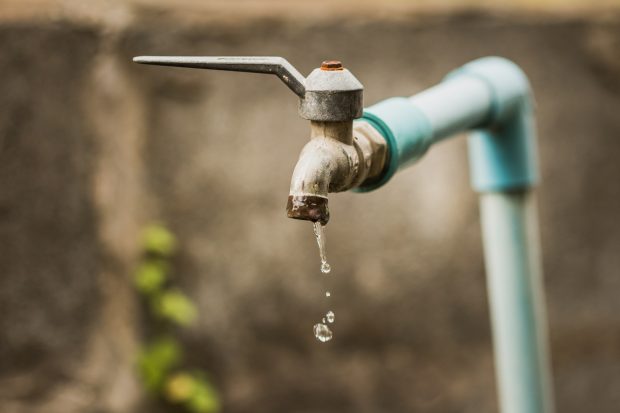 There has been widespread coverage today of the Public Accounts Committee's report - "England faces serious risk of running out of water within 20 years" – in the Daily Telegraph, the Guardian, the i, Daily Express, Daily Mirror, Financial Times, Evening Standard, BBC News, Sky News and the Yorkshire Post.
The report has called for the Government, the Environment Agency and regulators to take the lead in securing our water supplies for future generations.
The National Framework for Water Resources (launched on 16 March 2020) brings together industry, regulators and government to transform the way we use and look after our water supplies. The framework sets out how we will reduce demand, halve leakage rates, develop new supplies, move water to where it's needed and reduce the need for drought measures that can harm the environment.
Defra has also challenged water companies with a poor record on leakage to improve their performance, whilst Ofwat's current price review commits water companies to an average 16% leakage reduction by 2025. The industry has committed to reduce leakage by 50% sector-wide by 2050, a target which has been endorsed by government.
The Government shares the PAC's concerns about chalk streams and our 25 Year Environment Plan sets out our commitment to protect our water environment. Last month Environment Minister Rebecca Pow also met with representatives from the Chalk Rivers Action group to discuss abstraction pressures.
A Defra spokesperson said
We absolutely recognise the need to safeguard our water supplies for future generations, which is why our National Framework for Water Resources sets out a bold vision for bringing together consumers, businesses and industry to sustainably protect our water supplies.

We are already taking a tougher approach to poor performance and wastage within the water industry, while also finding ways to increase supply.

But everyone has a part to play, and we urge people to be mindful of their usage and look at practical ways to save this precious resource in their daily lives.
The Environment Agency has launched the Love Water campaign involving more than 40 environmental groups, charities, water companies and regulators, aimed at getting the British public involved in safeguarding water resources for future generations.
An Environment Agency spokesperson said:
We know that if we don't take action now many areas of England will face water shortages by 2050, which is why we are always striving to ensure water supplies are sustainable.

Since 2008 we have made changes to over 300 unsustainable abstraction licences to save 47 billion litres of water a year. That is the equivalent to supplying the cities of Bristol and Nottingham with water for a whole year.

We have also introduced the National Framework for Water Resources, setting out what is required to preserve our water supplies and protect the environment for future generations.
When water companies do damage the environment, whether it is through polluting our waters or breaching permit conditions, the EA takes enforcement action against them including civil sanctions. The EA successfully brought forward four water company prosecutions in 2019, resulting in £1,297,000 in fines.