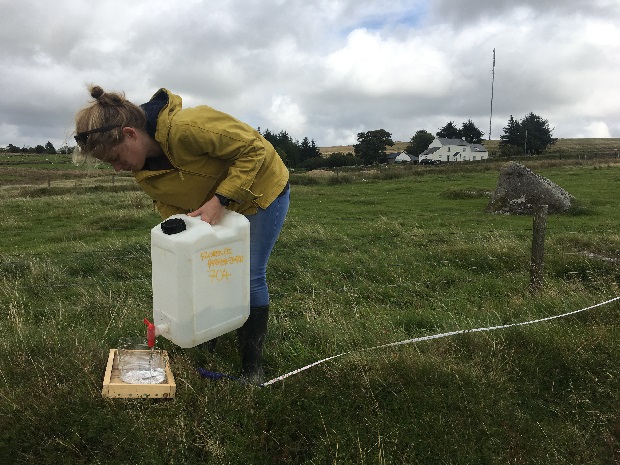 There is coverage in the Times, Daily Mail,  ITV News, the i, Metro, Independent,  Yorkshire Post, Press and Journal, Belfast Telegraph, BBC Science Focus, The Ecologist , Eureka alert, Circular, Energy Live, Science Daily and Environment Journal of a Defra-funded study which investigates previously overlooked sources and pathways of synthetic fibre and vehicle tyre wear contamination into the marine environment.
The study, one of the first worldwide to identify tyre particles as a major and additional source of microplastics was led by the University of Plymouth. It also involved scientists from Newcastle University, Kings College London, and Eunomia Research & Consulting Ltd.
The study shows that tyre particles can be transported directly to the ocean through the atmosphere or carried by rainwater into rivers and sewers, where they can pass through the water treatment process. Researchers estimate this could place around 100million m² of the UK's river network – and more than 50million m² of estuarine and coastal waters – at risk of contamination by tyre particles.
Its findings also highlight some of the optimal places for intervention; for example, that fitting filters to washing machines could be less effective than changing fabric designs to reduce fibre loss, with another study at the University having recently shown that normal wear and tear when wearing clothes is just as significant a source of microplastic pollution as release from laundering.
This project will be used to guide future research already underway on marine plastic pollution and the impact of human activities on the marine environment as the government continues in its fight against the scourge of plastics. This includes the 5p plastic bag charge – which has led to 15 billion fewer bags distributed – and plans to end the sale of plastic straws and stirrers and plastic-stemmed cotton buds later this year.
Domestic Marine Minister Rebecca Pow said:
Reducing plastic pollution in the ocean is one of the greatest environmental challenges that we face. This study will help us face that challenge by identifying areas for future research, such as changes to roadside drainage and textile design.

The UK is at the forefront of a global fight against the scourge of plastics. In addition to the pioneering ban on microbeads and the 5p plastic bag charge, plans are also in place to end the sale of plastic straws, stirrers and plastic-stemmed cotton buds.