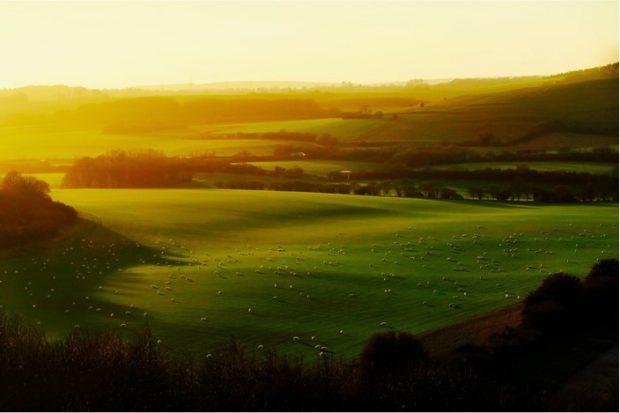 There has been widespread media coverage of the landmark Agriculture Bill which yesterday (13 May) passed its final stages in the House of Commons.
In an exclusive blog for Farmers Guardian and an interview on BBC Radio 4's Farming Today, the Environment Secretary noted that this new legislation provides the opportunity to design an agriculture policy fit for both the farmers of today and those in the future.
There was also coverage of the Bill in BBC News, The Telegraph, PoliticsHome, Yorkshire Post, Western Morning News, Western Daily Press, Express and Star, Farmers Guardian, Horticulture Week, ENDS Report and Farming UK.
Our Agriculture Bill is now on track to pass through parliament by the summer, so that we can start to move to a fairer agricultural system in England. It will transform farming in this country, recognising that the production of food and the protection of the environment must go hand-in-hand if we are to safeguard our countryside and farming communities for the future.
It sets out how farmers will in the future be rewarded with public money for "public goods" – such as cleaner air or water – replacing the current subsidy system which pays farmers for the total amount of land farmed, skewing payments towards the largest landowners rather than those delivering specific public benefits.
Speaking yesterday (13 May) in the House of Commons, Farming Minister Victoria Prentis said:
 "The Bill provides a framework for an exciting future for farming. It will ensure that those who produce our food are properly rewarded, and that farming efficiently and improving the environment will go hand in hand in the future.
"I very much look forward to working with colleagues across the House to develop the environmental land management policies, and to working out how they will work not only on the ground, but above and beneath it."
Defra has worked closely with representatives from the agricultural industry throughout the development of the Bill, and we have always been clear that we will continue to champion British produce and will not compromise on our high environmental, animal welfare and food safety standards in any of our trade negotiations.
Minister Prentis went on to say:
"I was elected on a very clear manifesto commitment—one that the Prime Minister has reiterated since—that in all our trade negotiations we will not compromise on our high environmental protection, animal welfare and food standards.
"This Government will stand firm in trade negotiations to ensure that any deals live up to the values of our farmers and consumers."
The Bill also introduces new powers to improve fairness and transparency in the supply chain and will enable the Government to introduce grants to help farmers add value to their produce while reducing costs.
In addition, the Government will have a legal obligation for the first time to produce an assessment of our food security at least once every five years.