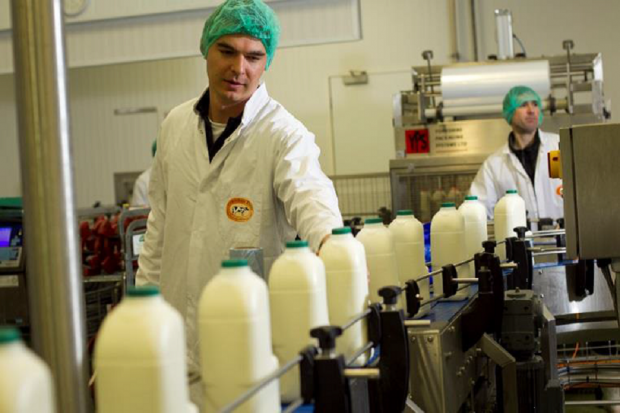 There is widespread coverage today in BBC News Online, Daily Telegraph, Daily Express, Yorkshire Post, Farming UK, Farmers Weekly and the Eastern Daily Press of our new package of support for dairy farmers, including a new dairy hardship fund and government-backed £1 million communications campaign.
The new initiatives will help support those dairy farmers who have seen decreased demand for their products as bars, restaurants and cafes have had to close due to the coronavirus outbreak.
Eligible dairy farmers in England will be entitled to up to £10,000 each, to cover 70% of their lost income during April and May to ensure they can continue to operate and sustain production capacity without impacts on animal welfare.
The government is also working with the Agriculture and Horticulture Development Board on a the new £1 million campaign to boost household milk consumption.
Environment Secretary George Eustice said:
 Our dairy industry plays a crucial role in feeding our nation and we are doing all we can to ensure they are properly supported during this time.

We've already relaxed competition laws so dairy farmers can work together through the toughest months, but recognise there is more to be done. That is why today we have kick started a new campaign to boost milk consumption and have announced a further package of funding.

We will continue to stand alongside our dairy farmers through this difficult period.
This announcement is the latest action from the government to support dairy farmers, building on the unprecedented levels of support already announced by the Chancellor and our recent action to temporarily relax some elements of UK competition law to allow suppliers, retailers and logistics providers in the dairy industry to work more closely together on some of the challenges they are facing.