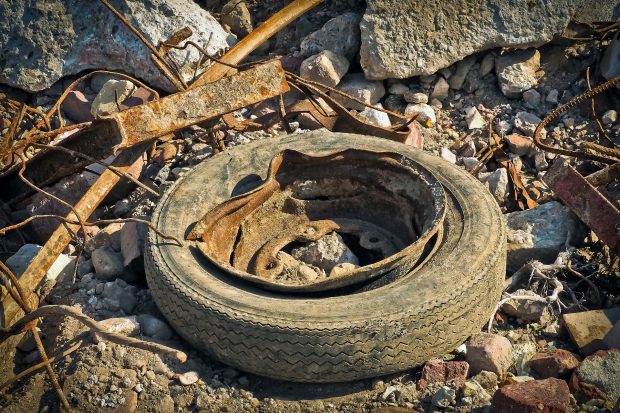 This morning saw reports on BBC News and BBC Radio 4's Today programme of increases in fly-tipping as the country remains in lockdown to tackle the Coronavirus.
With most people spending much more time at home and more household waste being produced, there is increasing pressure on waste services. While the majority of waste collection continues as normal, in recent weeks numerous councils across the country have closed some or all of their Household Waste & Recycling Centres (HWRCs), which means many households and businesses are having to hold on to their waste.
We are therefore asking people not to put things they would normally recycle or take to the tip in their rubbish bin. If there is currently no service in your area to recycle items like electrical appliances, garden waste or batteries, consider holding on to them until services resume. People can check services in their area on their council's website.
The government continues to work closely with local authorities and the waste industry to ensure that waste collections are prioritised appropriately, and last week Defra published guidance for local authorities on how they could mitigate any impacts being felt on their waste collection services as a result of coronavirus.
This includes the recommendation that councils' top priority should be the collection of residual 'black bag' waste to stop the build-up of waste and protect public health.
Through the guidance, we are also encouraging councils to keep their HWRCs open to ensure that bulky waste can continue to be disposed of, but only if social distancing guidelines can be adhered to on site.
If a local HWRC is open, then as per the laws and guidance currently in place, members of the public should only take their waste to a HWRC if the journey is 'essential', i.e. because the build-up of waste in the home may pose a risk of injury or to health.
Both the government and local authorities take fly-tipping very seriously, and anyone caught dumping waste illegally will be liable to a £400 fixed penalty notice. The Environment Agency and councils have the power to stop and search vehicles suspected of fly-tipping, and householders can also be fined up to £400 if they pass their waste to an unlicensed waste carrier which is subsequently fly-tipped.
If you need to report a waste crime like fly-tipping, call your local council or the Environment Agency incident hotline: 0800 80 70 60
The Recycle Now website also has a wealth of information that the public and businesses can use during this time.
A Defra spokesperson said:
Fly-tipping blights communities, spoils our countryside, and poses a risk to human health and the environment.

We all have a role to play in keeping our environment clean and now more than ever people must work together to support their communities during this challenging time.