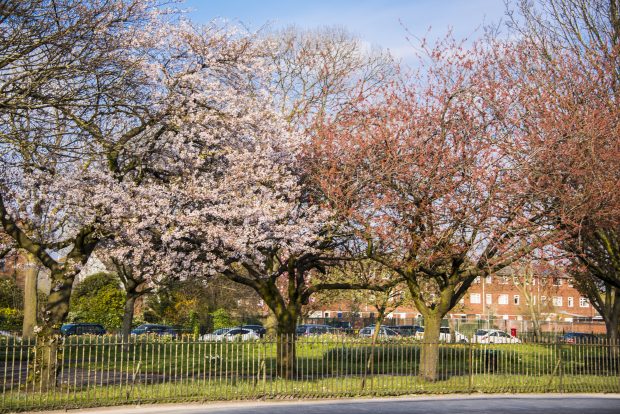 The Forestry Commission yesterday (Monday 30 March) opened round two of the Urban Tree Challenge Fund, which is for community and volunteer groups, town councils and individuals to apply for a share of the £10 million pot to increase tree numbers in urban areas through small scale planting projects.
Round two opening follows the success of round one, which saw thirteen large scale projects from local authorities and large organisations awarded grants to plant more than 50,000 trees in urban areas.
Successful applicants of round two will not start planting trees until the next planting season (winter 2020/21).
Forestry Minister Lord Goldsmith, said:
Our immediate priority is rightly our response to the challenges posed by the coronavirus. But, although these are unprecedented times, we want to continue to uphold the nation's commitment to the environment.

We have made sure that the applications for round two of the Urban Challenge Tree Fund can be completed online so individuals are not putting themselves at risk, and I encourage anyone thinking of applying to do so in a safe way, using digital platforms to plan their application with colleagues if necessary.

Our manifesto sets our ambition to have every new street lined with trees – and I am dedicated to working closely with the Forestry Commission to help make this vision a reality.
The scheme is being administered by the Forestry Commission, with applications for single planting projects of between 150 and 5,000 small trees invited. Applications that contain 500 or more trees are especially encouraged and the scheme will support projects which can provide the greatest environmental and social benefits. Grants will fund the planting of trees and the first three years of their care to ensure they can flourish into the future.
Forestry Commission Chair Sir William Worsley, said:
The value of trees in urban areas cannot be underestimated. They provide homes for birds and other wildlife, offer shade and natural cooling effects, help to reduce flood risk, and provide huge benefits for our health and wellbeing.

I've already visited several successful projects from round one, from the Mersey Forest to Manchester City of Trees, and have seen first-hand the great work that has been achieved so far through the Urban Tree Challenge Fund. The reopening of the fund will build on the success of round one, and will add to the 50,000 urban trees already awarded.

Community tree planting is a great passion of mine, and I greatly encourage local volunteer groups and individuals to apply.
The application window for round two will close on 31 May. Find more detail on the fund and how to apply.