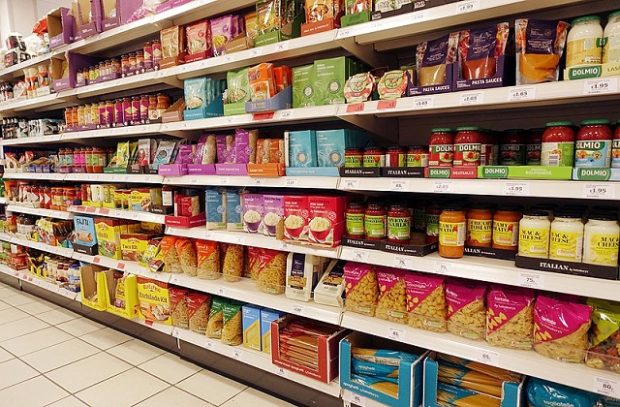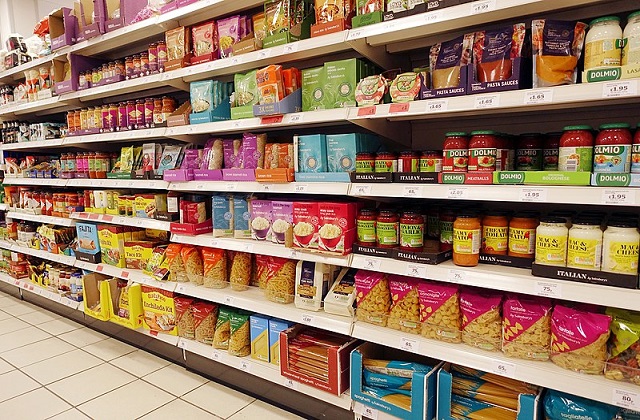 The government continues to work closely with the food industry to ensure people across the UK have the food and groceries they need.
We have given supermarkets the information they need – in addition to their own data – to help ensure essential items are delivered as soon as possible to the people with medical conditions that make them most vulnerable. We are also looking at ways to prioritise those who are at increased risk, but are not on the clinically vulnerable list and have introduced a range of measures to keep food supply flowing and support home deliveries.
Yesterday the government also announced a £3.25 million fund to help food redistribution organisations redistribute up to 14,000 tonnes of surplus stock during the coronavirus outbreak and reduce food waste.
The grants will be available to redistributors working hard to ensure valuable food does not go to waste – from overcoming operational barriers in obtaining, storing and transporting food safely from restaurants as they close in response to coronavirus, to supporting drops in volunteer numbers.
Announcing the food waste redistribution funding, Environment Minister Rebecca Pow said:
I am proud of the many organisations across the UK working to ensure food and supplies are provided to those who need it most need during this challenging time.

This funding will support people in need while ensuring that we minimise the amount of food which goes to waste – benefiting both society and the environment.
Many supermarkets are beginning to relax some of their purchasing restrictions for consumers. Sainsbury's Chief Executive Mike Coupe has announced that the store will loosen purchasing restrictions on most items from Sunday 5 April, excluding some high-demand essentials.
The government continues to advise those who do need to go out to the shops for essential supplies to follow advice in stores, stay at least two metres away from other people, and shop considerately.
Actions the retail industry is taking:
Sainsbury's is relaxing purchasing restrictions from Sunday 5 April, but restricting entry to stores to one adult from each household at a time.
Aldi, ASDA, Morrisons, Waitrose, and Lidl are easing limits on some goods in store, but customers are still encouraged to only buy what they need to ensure all customers continue to have access to all the products they need.
Contactless card payment spending limit has increased from £30 to £45 to help minimise contact between staff and customers.
Marks & Spencer has launched new online Food Boxes to help customers get products they need and support those who aren't able to easily visit stores.
Morrisons have made a letter available on their internal website for their employees which clarify their key worker status in case of interaction with authorities.
Asda will provide full pay to colleagues who have been identified by government as needing to self-isolate for 12 weeks and will offer fully paid leave to colleagues who are vulnerable or are the carers of extremely vulnerable people.
Waitrose, ASDA, Lidl, Sainsbury's, Morrisons, Tesco, Iceland, Poundland, SPAR and Aldi are implementing measures to ensure social distancing in stores – these include protective screens, hand sanitiser provided in store and directional floor markings to ensure distances are kept in queues.
Waitrose has announced a set of new measures to help its customers shop safely, including limiting customer numbers and introducing measures to ensure social distancing.
Sainsbury's, Waitrose, Tesco, Marks and Spencer, Iceland and Asda are all reserving an hour in stores for elderly and vulnerable shoppers.
Aldi, Marks and Spencer, Iceland, Tesco and Sainsbury's are creating a special shopping times for NHS and emergency service workers. Waitrose is taking in store measures to ensure NHS workers receive the groceries they need – including reserving essential stock and increasing the size of daily deliveries to all 46 hospital stores across the UK.
Sainsbury's is offering an expanded 'click and collect service' and increasing the number of collection sites across the country. Waitrose is introducing special deliveries for vulnerable customers and Morrisons is making more online delivery slots.
Tesco, Waitrose, Asda, Aldi, Morrisons, Co-op and Marks and Spencer are all limiting shopping hours so they can restock overnight.
Morrisons has introduced immediate payments for its smaller suppliers so they can be paid more quickly. Aldi will pay any supplier with a turnover of less than £1m immediately.
The Co-op is fast-tracking recruitment of 5,000 store colleagues to provide temporary employment for hospitality workers who have lost their jobs.
Aldi is has launched a recruitment drive to hire 9,000 new workers, including roles in every one of its stores and distribution centres.
Lidl has donated £100,000 to the Covid-19 Emergency Community Fund, supporting vulnerable groups such as the elderly, and families who need help during school closures. Lidl has also partnered with FareShare is donating a large volume of ambient products to FareShare and the Trussell Trust. Morrisons is distributing £10 million worth of food to food banks. Asda has donated £5m to food charities to support the most vulnerable people in local communities. Waitrosehas set up a £1m Community Support Fund to help those in need. Marks and Spencer and Lidl have also started community funds. Co-op will donate £1.5m worth of food to FareShare. Iceland Foods Charitable Foundation has donated £150,000 to Age UK to specifically support older people during the COVID-19 crisis.
Actions government is taking:
Announcing a £3 million fund for food redistribution organisations to support them cut food waste during the coronavirus outbreak.
Delivering the first set of food parcels to clinically vulnerable people who have been advised to stay at home and do not have a local network of family and friends to drop off provisions.
Relaxing laws allowing workers who have not taken all of their statutory annual leave entitlement due to the virus will be able to carry it over into the next two leave years.
Launching the "Shop Safely" campaign to encourage customers to follow safety guidance when visiting shops to purchase essential items.
Environment Secretary George Eustice wrote an open letter to the food and drink industry to praise their efforts to ensure shelves remain stocked across the UK.
Working in partnership with the groceries industry, local government, local resilience and emergency partners on a new Local Support System to ensure vulnerable people will receive basic groceries.
Relaxing Competition Laws so retailers can work together to keep shops open and stocked. They will be able to share data on stock levels, pool staff to meet demand, or share distribution depots and delivery vans.
Working with local authorities to extend delivery hours to supermarkets so shelves can be replenished more quickly.
Extending driver hours to help deliver more goods to stores across the UK and to help supermarket delivery drivers meet the increased demand for home deliveries.
Relaxing planning rules so pubs and restaurants can operate food delivery services.
Waiving the 5p plastic bag charge for online purchases to speed up deliveries.
Getting support with food supplies as a clinically extremely vulnerable person
Up to 1.5 million people in England have been identified by the NHS as being the most clinically vulnerable and therefore at higher risk of severe illness if they contract coronavirus. The NHS has written to many of these individuals asking them to shield themselves at home and minimise non-essential contact with others, and giving them instructions of how to register on a Government website if they need support getting essential food supplies.
If you have received this letter and registered on the Government website and have been assessed as having no other means of accessing food, you will be eligible for a Government food parcel to be delivered to your home. The Government has begun delivering parcels and is working to deliver as many as possible as soon as possible. Your information will be also be passed to food retailers to prioritise you for home delivery slots. If you think you should have received a letter but haven't had one, then you should contact your GP.
You may not fall into this category of being clinically vulnerable but you are vulnerable in other ways and in need of support getting essential food supplies. The Government is working to identify these individuals as soon as possible, and is working with food retailers and volunteer groups to help prioritise those individuals for home deliveries or support with getting food supplies.
Wherever possible you should continue to rely on friends, family and wider support to help you meet your needs.