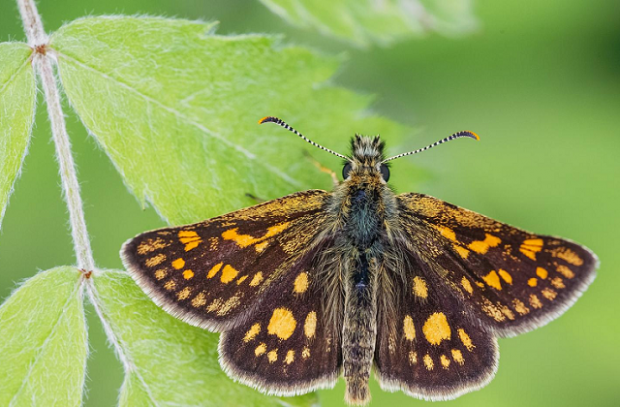 There is positive coverage in the Times, Daily Mail, Daily Telegraph, Daily Express, the Guardian and Yorkshire Post of an annual survey which shows that in 2019 British butterflies had their best year since 1997.
The latest results from the annual UK Butterfly Monitoring Scheme (UKBMS) led by Butterfly Conservation, the UK Centre for Ecology & Hydrology (UKCEH), British Trust for Ornithology (BTO) and Joint Nature Conservation Committee (JNCC), reveal that just over half of UK butterfly species showed higher population levels in 2019 compared with 2018.
Four species – the Chequered Skipper, Orange tip, Brimstone and Marbled White – had their best year on record. Butterflies benefited from targeted conservation management to protect and improve their habitats, as well as an unusually warm and wet summer, which ensured that lush plants were available for caterpillars to feed upon.
The UKBMS has run since 1976 and involves thousands of volunteers collecting data through the summer. Last year 3,014 sites were monitored across the UK, with this record level exceeding 3,000 sites for the first time.
Environment Minister Rebecca Pow said:
Through our 25 Year Environment Plan we have committed to help threatened and iconic species, including butterflies, to recover and thrive. This includes through creating or restoring 500,000 hectares of wildlife rich habitat as part of a Nature Recovery Network across England.
Follow Defra on Twitter, and sign up for email alerts here.