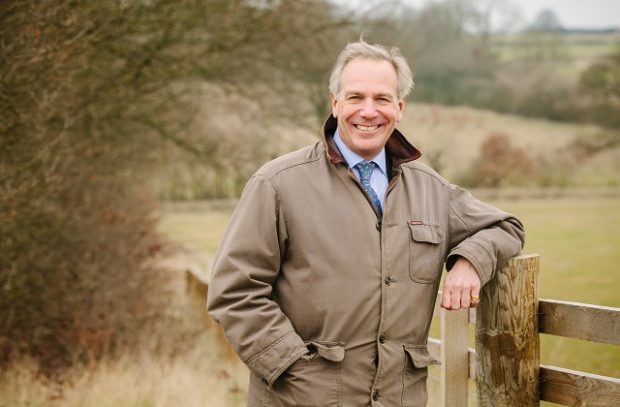 On Saturday 14 March, newly appointed Forestry Commission Chair Sir William Worsley gave his first interview in the post with the Times.
The article leads with comments Sir William made on the damage that certain animals can cause to young trees.
Sir William was clear grey squirrels and deer need to be properly managed or woodlands cannot thrive. The piece also notes he calls for a change in the perception of grey squirrels to help people to see them as invasive species that can cause damage to our native species.
Sir William's interview has also been picked up in The Daily Mail. This online piece similarly focuses on the matter of rabbit and hare management, reporting that Sir William believes these animals need to be culled to help accelerate the rate of tree planting. It carries comments from William saying "there's nothing that gives me more pleasure than seeing a deer running through the woods, but I know the damage that deer will do".
Invasive non-native species such as grey squirrel and muntjac deer threaten our native biodiversity and cost the economy £1.8 billion a year. The Government is committed to ensuring the wide ranging impacts of invasive non-native species are reduced, and the Invasive Alien Species (Enforcement and Permitting) Order which came into force in December 2019 is an important tool to achieve this aim.
Wild deer also continue to be part of sustainable forestry in England and, as Sir William specified in his interview, it is important to manage deer to ensure a healthy and sustainable population in balance with the environment.
However, high densities of wild deer can have negative impacts on woodland biodiversity, condition and establishment, as they prevent young trees from establishing by eating growing shoots and damage older trees by stripping and fraying bark.
The Times article also covers the government's commitments to treble the rate of tree planting in the UK, which will be paid for through a £640 million Nature for Climate fund, aimed at capturing carbon by planting at least £30 million trees a year.
Sir William's thoughts on how to achieve tree planting plans in England are touched on, saying the new trees should be a mix of conifer and broadleaf.
Sir William goes on to note that biosecurity is of extreme importance, especially in light of plans to accelerate tree planting, and notes that the UK should protect itself from plant diseases by growing its own trees rather than importing saplings from foreign nurseries.
As a landowner himself, William encourages allowing public access to woodlands, as long as they are properly managed. This point is included in the article, which notes that a proportion of the total subsidy available to landowners for planting trees should be dependent on allowing public access. Sir William is quoted saying granting access could be "a condition for part of the money", but a landowner unwilling to do so could choose to accept a lower subsidy.
The piece concludes by noting that Sir William has helped to draw up a tree strategy for England which the government is due to published in the coming weeks for consultation.