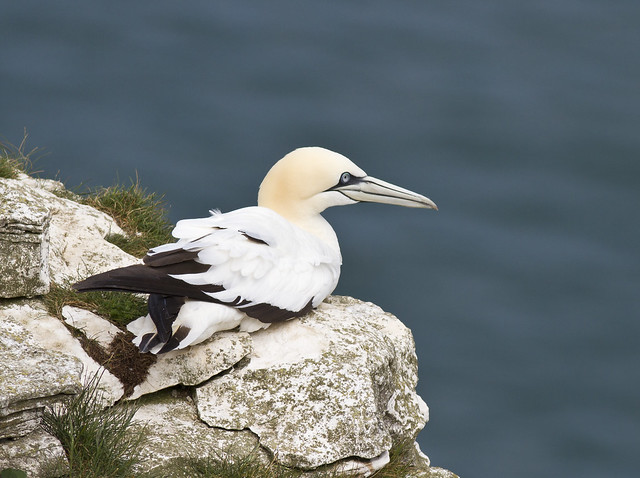 Yesterday, the Joint Nature Conservation Committee (JNCC) published its annual Seabird Monitoring Programme Report, analysing the condition of various seabird populations in the UK. Coverage of the report has appeared in today's Telegraph, as well as in the National, Shropshire Star, the Canary, Border Telegraph and Leigh Journal
The report found while some populations in the UK have increased, certain populations have also declined. This was linked to the overall effects of climate change, with impacts on their ability to find food, weather such as storms and various pressures of human activity.
As always, the figures presented in the annual JNCC report inform the Government's ongoing work to protect our seabirds.
Working closely with stakeholders, Defra is developing a landmark Seabird Conservation Strategy, which will look at the range of pressures faced by different seabird species in order to take further steps to support our iconic seabird populations. We also work closely with other departments to reduce impacts of developments, such as offshore wind, on seabirds.
The UK Government has contributed £2.1 million to protect seabirds from invasive predators in our overseas territories, and we are supporting the RSPB's biosecurity work on our domestic islands. We now also have 113 marine SPAs in UK waters. Our most recent additions to the SPA network include the Solent and Dorset Coast SPA and an extension to the Teesmouth and Cleveland Coast SPA.
We are global leaders in tackling marine litter, including ghost fishing gear, and we are developing a UK Plan of Action on Seabird Bycatch, working closely with the fishing industry and environmental groups.
Defra spokesperson said:
"The UK's iconic seabird populations are a precious part of our natural heritage and this Government is already taking action to reduce the pressures of human activity and improve their resilience to climate change to ensure their future.
"Working with marine regulators and environmental groups, we have established an extensive network of over 100 Special Protection Areas, protecting an estimated 70% of all UK breeding seabirds. As announced earlier this year, we're also working on a landmark Seabird Conservation Strategy, which will take a holistic approach to seabird conservation, including seeking to better understand the impact of offshore wind farms. We also continue to work with the Devolved Administrations to ensure appropriate protections across the UK."
Follow Defra on Twitter, and sign up for email alerts here.