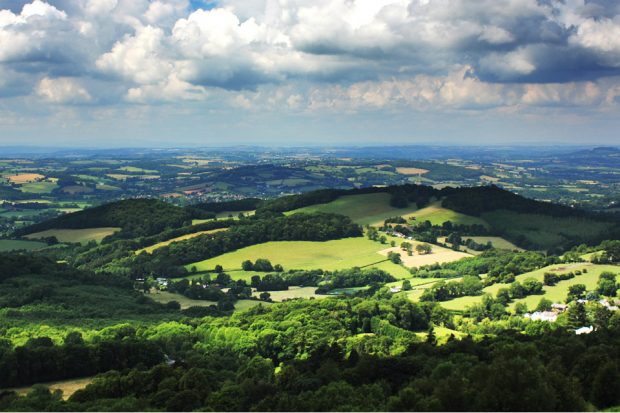 Yesterday our landmark Environment Bill took a step forward after being passed by the House of Commons at Second Reading.
Described as a "keystone" piece of legislation by the Environment Secretary, the Bill will deliver the most ambitious environmental programme of any country on earth.
The passing of the Bill and highlights of the debate have been covered today, notably by BBC Farming Today, ENDS Report and LetsRecycle.
Speaking in the House of Commons yesterday, Environment Secretary George Eustice said:
The Prime Minster is clear – and so am I - we will deliver the most ambitious environmental programme of any country on Earth.

This transformative Bill is at the heart of our work. It will see us recycling more and wasting less, breathing cleaner air, planting trees, safeguarding forests, and supporting nature recovery as we work to tackle climate change and reach net zero emissions.

And this is just the start. 2020 is a massive year for our natural environment and the UK will take its place at the head of the world's table when we host the COP 26 climate change conference in Glasgow, driving real change across the planet.
Some of today's coverage focuses on the proposed Office for Environmental Protection (OEP), with Greener UK and Members of Parliament suggesting it may lack independence or "teeth" to hold the government to account on its environmental credentials.
Addressing these points at the end of the debate, Environment Minister Rebecca Pow said:
The very existence of the OEP is a clear sign of our willingness to be held to account for our actions. The OEP will have jurisdiction over all parts of government and will hold regulators to account. Ministers will be under a legal duty to respect its independence.

…Crucially, the OEP's environmental remit will include climate change to ensure that we play our part in reducing global emissions. In that respect, I truly believe that we will be a world leader.
Having been passed at Second Reading, the Bill will now proceed to line-by-line scrutiny by MPs at Committee Stage, after which it will return to the House for full ratification. Progress of the Bill can be monitored on the UK Parliament website.