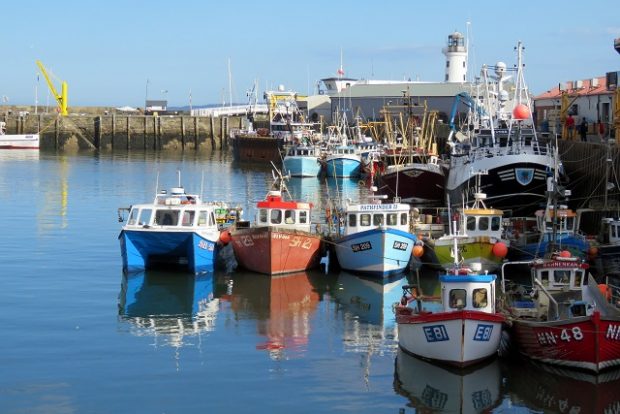 There is further coverage of yesterday's Fisheries Bill introduction with articles running in today's Times, Express, New York Times and ITV News.com. A wider piece on fisheries is also carried in I News, leading on the issue of access to UK waters post-Brexit. An interview with the Fisheries Minister George Eustice also aired on last night's BBC South West's Spotlight programme in an item looking at the future of fisheries outside of the EU.
The Fisheries Bill launch has also been covered positively by regional outlets including Holyrood, Eastern Daily Press, Leigh Journal, Clacton Gazette, Birmingham Mail and Hampshire Chronicle, by trade websites including Seafood Source, the Grocer, Fish Focus, Business Green, the Ecologist, as well as by general news and political titles: Politics Home, Bloomberg, Yahoo Finance and Business Leader.
The Scotsman also published a piece arguing that the Fisheries Bill ignores the devolution arrangements. This is, however, simply not the case. The UK Government worked closely with all the devolved administrations, including the Scottish Government, in developing the Fisheries Bill, legislating on their behalf to provide new powers such as the ability to amend technical fisheries regulations, make grants and charge for services provided by Marine Scotland. While international negotiations are a reserved matter, the Bill is stronger for the fact that all devolved nations helped input into it to make sure it works for the whole of the UK.
You can learn more about the Bill here.