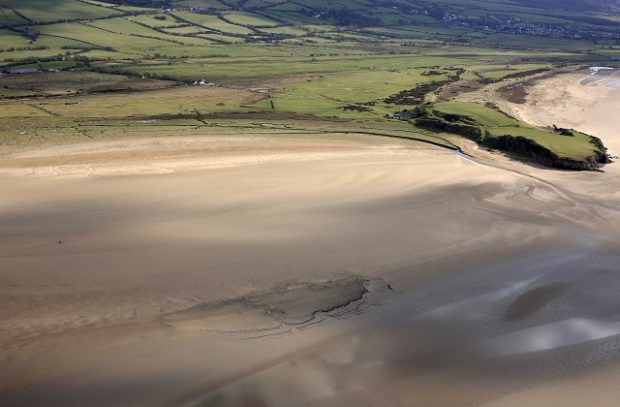 There is positive regional coverage this morning (8 January) including in BBC News online and Blackpool Gazette of Natural England's plans to improve public access to the Cumbria and Lancashire coast.
The England Coast Path proposals cover a 125-mile stretch of coast between Silecroft and Cleveleys around the Duddon estuary and iconic Morecambe Bay. These plans cover the final 71 miles of the England Coast Path to be published in Cumbria and the first 54 miles of the Lancashire coast. The proposals include 27 miles of new path, where people could not previously access the coast.
Natural England's senior adviser Gerry Rusbridge carried out live interviews with BBC Radio Cumbria and BBC Radio Lancashire this morning to discuss the new plans, and the announcement will be featured on BBC North West this evening.
Launching the plans, Chris Kaighin, Natural England's Area Manager for Cumbria said:
"The proposed route showcases the Cumbria and Lancashire coastline, from celebrating our industrial heritage at Barrow-in-Furness, to capturing local beauty spots such as the spectacular viewpoint of Humphrey Head near Grange-over-Sands.
"We thank everyone for their time and input so far to help share the proposals. Over the next eight weeks, we are inviting all organisations, farmers, local residents, visitors and businesses to have their say on our proposals. All the responses will be taken into account and we look forward to hearing people's views."
There is now a period of eight weeks for the public to have their say on the proposals. If approved, this route will become part of the England Coast Path – the 2,700 mile long distance walking route and England's newest National Trail currently being developed around the entire English coast by Natural England.
Today's move builds on figures released by Natural England last month revealed the huge popularity of England's coastal paths with 29.1 million walking trips made over a six-month period, boosting local economies and bringing health and wellbeing benefits to visitors. The data revealed that visits boosted the economy by £350 million in 2017, with 97% of people feeling refreshed and revitalised as a result of their visit.