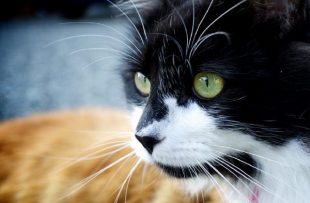 There has been national coverage in The Telegraph, the Daily Mail, the Sun, The Express and Politics Home following a call from Dogs Trust, Cats Protection and Minister Goldsmith that microchipping pets is the best resolution pet owners could make this year.
While microchipping is a legal requirement for dogs, it is not currently mandatory for cats, unless they are travelling under the Pet Travel Scheme. Cats Protection reported that 8 out of 10 stray cats handed in to their adoption centres in England during 2018 were unchipped.
In October, the Environment Secretary launched a call for evidence on cat microchipping to find out what the effects of making it mandatory would be on owners, rescue centres and cats. The closing date for evidence is 5pm on 4 January 2020 and then a consultation will be published setting out any proposals on how to achieve it.
Zac Goldsmith, Animal Welfare Minister said:
Microchips are often the only hope of reuniting lost pets with their owners so it truly is the best New Year's resolution you could make to protect your furry friend in 2020. I urge cat owners to microchip their cat and for dog-owners to make sure the details on the chip are up to date.
Further information is available here.