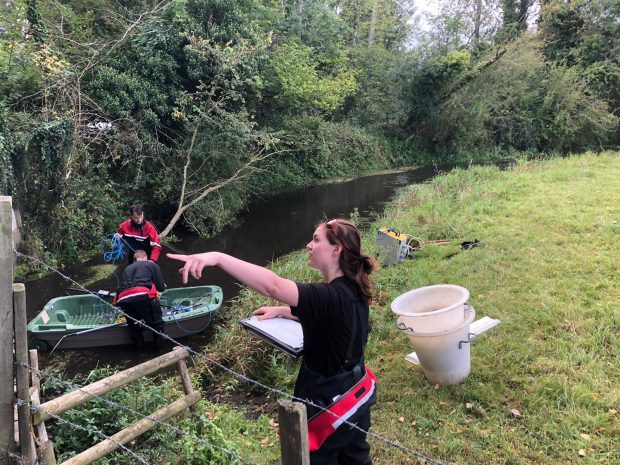 Last night's BBC 1 One Show carried a segment on drought, chalk streams and the impact of a changing climate on our water resources. The Environment Agency's Director of Water, Land and Biodiversity, Pete Fox, spoke to presenter Joe Crowley about the EA's ongoing efforts to protect our chalk streams at a time when water resources are stretched across the country.
Pete explained that we are seeing the result of three dry winters in parts of the south and southeast England, particularly as we use more water. Groundwater levels are some of the lowest we have seen and river levels in some areas of the country are exceptionally low.
Climate change and population growth will put even more pressure on chalk streams in future. Longer term solutions including building reservoirs and pipes to transport water from other parts of the country to make sure that there is enough water for people in the south east.
During his interview, Pete made clear that it us for all of us to think about how we use water to minimise the impact on the environment. While there is enough water for all if water is managed properly and not wasted, water companies, businesses, farmers and individuals need to take action now to reduce the amount of water that they take and use.  Every drop that is wasted is water that could be sustaining our rivers, streams and lakes.
We have recently launched a campaign called Love Water with over 40 partners with the aim to encourage people to use less water, and we will be convening the next meeting of the EA-led National Drought Group later this month to help reduce the risks of future water shortages and further environmental damage.
For further information on protecting our precious chalk streams, please see Pete's blog.