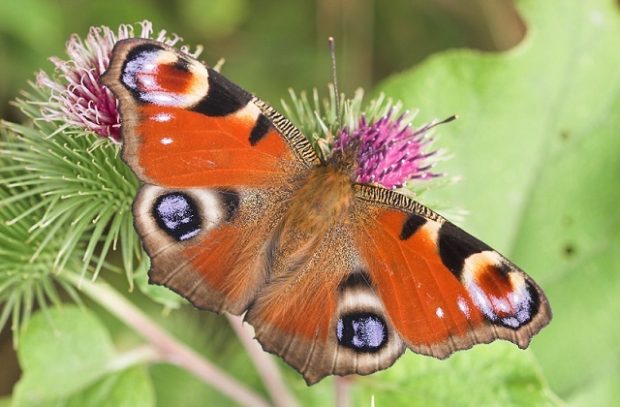 There has been widespread coverage including in The Times, Guardian, Independent, Daily Mail, Daily Mirror and Telegraph of the RSPB's triennial State of Nature report, which paints a picture of the state of species across the UK and its seas, Crown Dependencies and Overseas Territories.
Released last night (3 October), the report shows that 41% of species have shown strong or moderate decreases in abundance while 26% have shown strong or moderate increases since 1970. However, some successes include the return of red kites, bitterns, large blue butterflies and beavers.
The report, which drew evidence from over 70 wildlife organisations and government agencies including Natural England, found that one in seven species are threatened with extinction.
Environment Secretary Theresa Villiers said:
Nature matters, and I welcome today's report. We value our species and ecosystems in their own right, but they also contribute to our wellbeing and economic prosperity.

Our landmark 25 Year Environment Plan marked a step-change in ambition for wildlife and the natural environment both at land and at sea, and we have recently expanded our marine Blue Belt with an additional 41 Marine Conservation Zones, as well investing over £50 million to help plant new woodlands for species to thrive.

It is critical that we continue to act now, both internationally and at home. That's why we are also bringing forward the first Environment Bill in over 20 years with ambitious measures to address the biggest environment priorities of our age, including restoring and enhancing nature for generations to come.
Natural England Chair Tony Juniper said:
Today's report paints a stark picture of the state of some of our most-loved species. These losses matter as they represent an unravelling of the web of life upon which we depend.

There are some grounds for optimism in the report and I want to celebrate the partners and landowners up and down the country that make real changes on the ground, and we are working with a range of conservation organisations including through the Back from the Brink programme to put over 100 priority species on the road to recovery by 2020.

However, this report is a wake-up call. More needs to be done to achieve the ambitions of the government's 25 Year Environment Plan to reverse nature's decline so that our children can experience and benefit from a richer natural environment.
The report points to a range of factors causing the declines, including intensive farming, climate change, and pollution of rivers and streams.
Butterflies and moths have been particularly hard hit with butterflies down by 17% and moths down by 25%. The UK's native and naturalised mammals also fare badly with greater than 26% of species at risk of disappearing altogether.
Tony Juniper shared his thoughts on the report via a video post on Natural England's Twitter account.
The full report can be downloaded here.
Sniffer dogs at the border join fight against African swine fever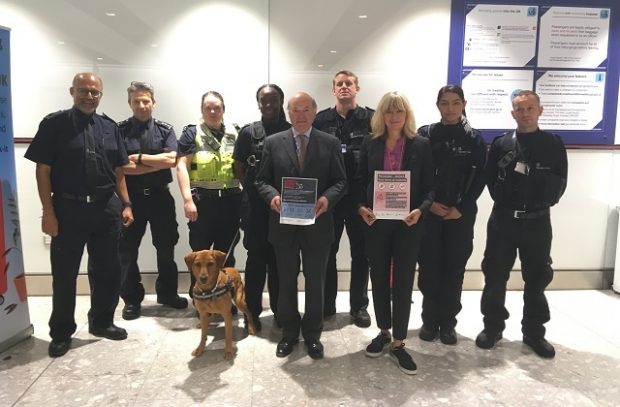 There has been positive coverage in Pig World and Farming UK following Lord Gardiner and the UK Chief Vet's visit to Heathrow to find out more about Border Force's work with highly-trained sniffer dogs to ensure the UK remains free of the animal disease African Swine Fever (ASF).
UK border officials enforce controls at the border on illegal meat by using sniffer dogs and searching freight, passengers and luggage. They will seize and destroy illegally imported meat products. This is because the disease, which does not pose a threat to humans, is highly contagious and the virus can survive in pork meat products, even if cooked or frozen.
In response, the National Pig Association Chief Executive, Zoe Davies welcomed the steps being taken and said on Twitter: "Great news this! Good to see positive action from UK Government highlighting the risk of ASF incursion through airports."
Biosecurity Minister Lord Gardiner said:
It is essential that we keep African swine fever out of the UK and I would like to thank Border Force colleagues for taking the time this morning to show us all they do to prevent infected pork meat products arriving on our shores.

While there has never been an outbreak of African Swine Fever in the UK, we are not complacent and already have robust measures in place to protect against animal disease outbreaks.
ASF has led to the deaths of over 800,000 pigs and wild boar in Europe and an estimated four million pigs in Asia, causing global pork prices to rise. If the disease was found in this country, it could have a devastating impact on the UK's commercial pig stock of five million pigs, as well as the trade of our pork products.
UK Chief Veterinary Officer Christine Middlemiss said:
This morning I witnessed first-hand Border Force's great work to ensure the UK remains ASF-free. However, we all have a role to play and it is crucial that anyone travelling from affected regions doesn't bring pork meat products into the UK.
https://twitter.com/DefraGovUK/status/1179740205609295876