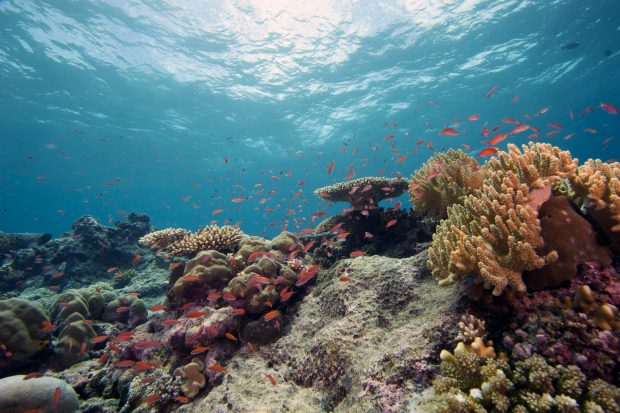 Over the weekend, the Prime Minister called for greater international action and more ambitious global targets to end biodiversity loss and tackle climate change.
As part of this, he urged countries to back Britain's call to protect 30% of the world's ocean by 2030 (the '30by30' target).
The Government has also pledged a further £7 million to extend our current Blue Belt Programme to protect the seas around Britain's overseas territories.
This commitment came just a day after the Governor of St Helena, Ascension and Tristan da Cunha accepted a recommendation to protect over 150,000 square miles of water around Ascension Island as a Marine Protected Area.
International Marine Environment Minister Zac Goldsmith said:
The UK is already leading the way on ocean protection and we are making sure that we leave our environment in a better state for the next generation.

We will continue to work with countries around the world to encourage them to sign up to our ambition to protect 30% of our world's ocean by 2030, building a global coalition to ensure widespread effective protection of marine life and habitats.

I am absolutely delighted that we are also expanding the UK's magnificent Blue Belt programme to protect more than half of UK waters by 2020, including some of the world's most valuable biodiversity hotspots.
The current global target is to protect 10% of the world's ocean by 2020, but our ambition is for the 30by30 target to be the headline ocean target at the Convention on Biological Diversity COP 15 in China next year.
Scientific evidence suggests that hitting this target will help reverse adverse impacts, preserve and enhance marine populations, increase resilience to climate change, and sustain long-term ocean health.
Thanks to our efforts at home and overseas, the UK is already ahead of this target, and more than 50% of our own waters will be protected by 2020.
But we want to continue to lead by example on marine protection, which is why we are committing £7 million to extend our existing Blue Belt programme and build on the 4 million square kilometres of ocean that we are already committed to protecting.