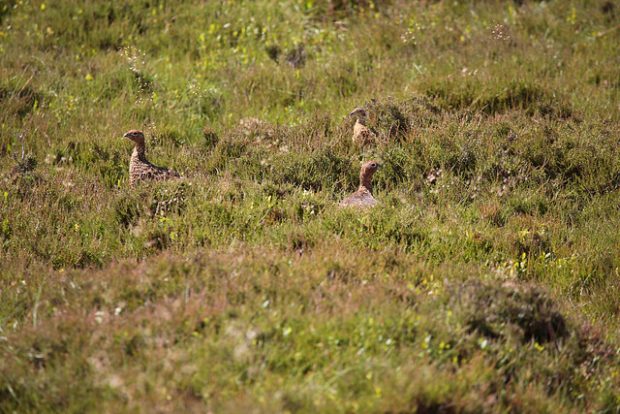 Response to Labour calls for grouse shooting review
There is national media coverage this morning of calls from the Labour Party for the government to launch a review of driven grouse shooting.
While we recognise many people have strongly held views on grouse shooting, we are also clear that shooting activities bring many benefits to the rural economy and the environment, in particular for wildlife and habitat conservation.
Grouse shooting is one of the main land uses in the uplands along with grazing and forestry. The government recognises that healthy, active peat provides good habitat for grouse as well as numerous environmental benefits and ecosystem services. What's more, we are working with moor owners and stakeholders to further improve management practices and peat condition, such as through the Blanket Bog Restoration Strategy.
It's also worth noting that all wild birds are protected from illegal killing by the Wildlife and Countryside Act 1981. Raptor persecution, including of hen harriers, is a national wildlife crime priority and we have strong penalties in place for offences committed against birds of prey.
A Defra spokesperson said:
Shooting activities bring many benefits to the rural economy and the environment, in particular for wildlife and habitat conservation.

We know many people have strongly held views on grouse shooting. We continue to support shooting, recognising it is vital that wildlife and habitats are respected and protected and we ensure a sustainable, mutually beneficial relationship between shooting and conservation.
Hen harriers enjoy record breeding season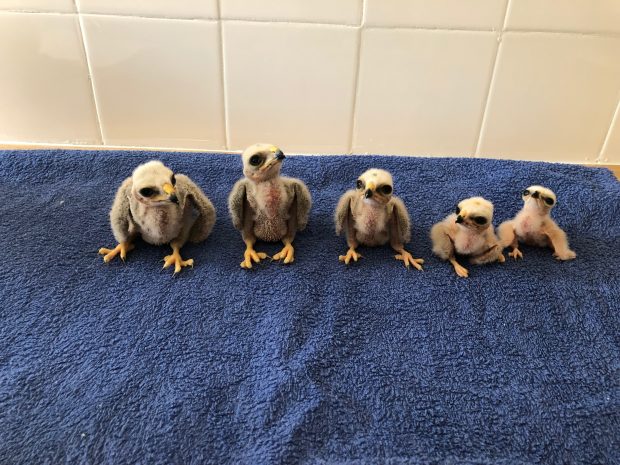 Over the weekend there was coverage of positive news for hen harriers following an announcement by Natural England that a record number of 47 chicks had fledged during the 2019 breeding season.
The Observer, Sunday Telegraph, ITV News, Sunday Express, Independent, the Ecologist, Yorkshire Post and the Express and Star all reported a highly successful year for the iconic bird of prey in England, with a total of 15 nests producing 15 successful breeding pairs and 47 chicks – improving on the previous highpoint of 46 set in 2006.
The positive result means the last two years have produced 81 fledged chicks, surpassing the total for the previous five years put together (55). The chicks have also hatched in a wider variety of areas this year, including in Northumberland, Yorkshire Dales, Nidderdale, Derbyshire and Lancashire - leading to hopes that a corner has been turned in the restoration of the hen harrier population.
Tony Juniper, Chairman of Natural England, said:
I'd like to thank all of the organisations, staff and volunteers who've helped to make this a better breeding season for one of England's most iconic birds.

While it is very welcome to see this improvement, we must remember that the Hen Harrier is still very far from where it should be as a breeding species in England, not least due to illegal persecution.

I will be working with Natural England colleagues to pursue all options for the recovery of this wonderful bird, a creature that inspires and brings joy to so many people. It would be a tragic loss for our country, children and grandchildren if this majestic bird was to remain so scarce, or even disappear, in the future.
Team effort
Once again a wide range of organisations have come together to work in partnership to make sure that the hen harrier chicks are well looked after and protected for the future. This collective effort has helped improve the communication and liaison between land managers.
Superintendent Nick Lyall, Chair of the raptor persecution priority delivery group, said:
This is welcome news and I hope that through Operation Owl we can help to keep this new generation of hen harriers safe from persecution. I would encourage the public to be our eyes and ears on wildlife crime and make sure it is properly reported to local police forces for investigation.
Ian McPherson, Member Champion for the Natural Environment for the Yorkshire Dales National Park Authority, said:
At long last, there are grounds for cautious optimism with hen harriers again breeding successfully in the Yorkshire Dales National Park. These are magnificent birds, ideally suited to the Dales, and their long absence has shamed us all.
Dr Adam Smith of the Game & Wildlife Conservation Trust, said:
More hen harriers better distributed has been our conservation goal for many years. So the trend toward more harriers breeding successfully in the English uplands over the last two years is very encouraging. We hope successful grouse moors managing a co-existence with harriers will become a regular part of our moorland management scene.
Amanda Anderson, Director of the Moorland Association, added:
It has been a fantastic year for hen harriers with a year-on-year increase in both the geographical range of the nests and the type of land on which they have successfully fledged, most notably on privately owned grouse moors.

The collaboration on the ground has been second to none. There is a real commitment to restoring the population among those with rural and conservation interests at heart and we believe that we are beginning to turn a corner. The trial brood management scheme is a historic and vitally important part of the efforts being made to bring back hen harriers and we are hugely encouraged by progress to date. Grouse moor owners signing up to this trial was a key moment. Prior to its introduction in 2017 there were only three nests and 10 fledged chicks, we have now seen a 15-fold increase in the number of chicks over the past two years. There is a still a long way to go but we are on the right track.
Follow Natural England on Twitter, and sign up for email alerts here.