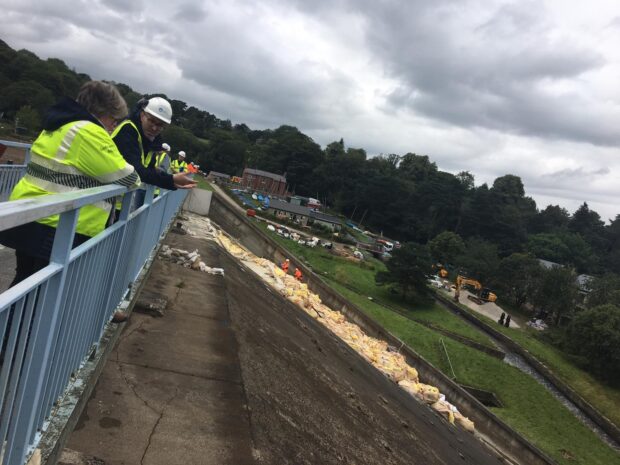 Derbyshire Constabulary has today announced that the residents or Whaley Bridge in Derbyshire will be able to return home tonight to their homes and businesses.
This follows a five-day evacuation when emergency response teams worked around the clock to fix damage at Toddbrook Reservoir. The Environment Agency has today confirmed that the measures remaining in place at the dam will be able to manage the levels of rain forecasted, modelling against a number of scenarios.
The news has been positively welcomed by media, with Sky News and the Telegraph reporting the development.
Environment Secretary Theresa Villiers said:
"I am delighted to hear that the residents of Whaley Bridge will be able to return to their homes and businesses tonight. This follows a thorough assessment of the stability of the dam, with safety the upmost priority.
"I want to again thank all the emergency services, military personnel, Environment Agency and volunteers for their commitment and hard work over the last week, and the patience of the local community who have so brilliantly rallied together in an extremely challenging situation".
Environment Minister Coffey was in Whaley Bridge this afternoon, meeting local emergency services, residents and Environment Agency teams.