First conviction under Finn's Law to protect service animals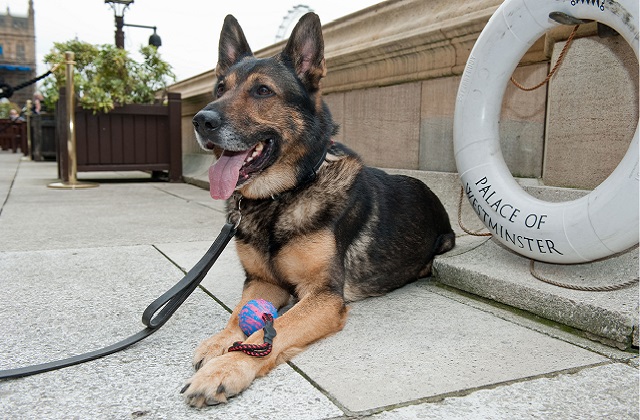 Today there has been widespread national media coverage on the first conviction under the Animal Welfare (Service Animals) Act. This is also known as Finn's Law and gives legal protection to our brave service animals that help to protect us all.
This conviction is covered widely including by the Daily Telegraph, BBC News Online, Daily Star, Daily Mirror and Sky News.
The Government announced its support for Finn's Law, which was taken through Parliament as a Private Members' Bill, with further information available here.
The law was named after Finn [pictured above], a police dog who was stabbed while pursuing a suspect with his handler PC David Wardell. Finn sustained serious stab wounds to the chest and head, but only criminal damage charges could be brought against his attacker.
Countryside Stewardship Facilitation Fund open for applications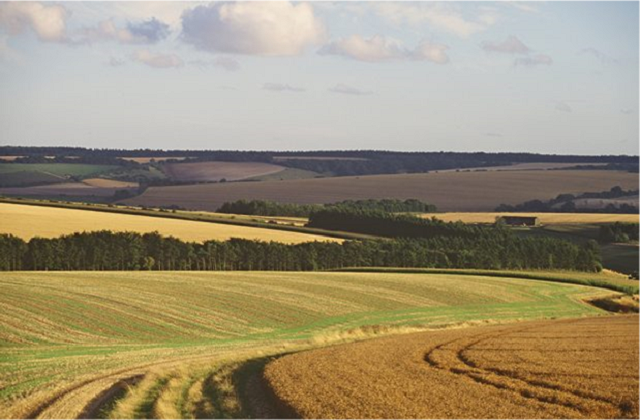 There has been coverage today in Farmers Weekly, Horticulture Week, FarmingUK, Business Green, Agriland,  Energy Live News and The Planner of the fourth national round of the popular Countryside Stewardship Facilitation Fund opening for applications.
The additional £2.5 million of funding is expected to support 40 new facilitation groups to deliver large-scale environment improvement in their area over the next three years, which could include natural flood prevention, enhancing wildlife habitats or planting more trees.
To apply, groups must submit plans showing how they will work together and share knowledge to protect and enhance their local environment, in line with their local Countryside Stewardship priorities by 4 October this year.
Farming Minister George Eustice said:
We know that more can be achieved by trying to coordinate a landscape scale approach to creating habitats and supporting wildlife.

This fund helps support local clusters of farmers to come together to promote similar interventions and options so that the management on each farm helps to complement a wider effort and we can achieve critical mass as we strive to support wildlife in our countryside.
RPA Chief Executive Paul Caldwell said:
Today's announcement means that more farmers will have the opportunity to benefit from this funding and deliver long-term improvements for the environment, working with other local farmers.

With this funding, facilitators will be able to amplify the benefits brought by the Countryside Stewardship schemes, as well as reaping the rewards for farmers, land managers and our rural communities.
Reports of dead fish in the Sheppey river
There has been coverage this morning in the Times, BBC, Express, Sun and Independent following claims of thousands of fish dying in a pollution spill in the River Sheppey in Somerset.
A 15km stretch of the river near Godney is affected and the EA is working to make the water safe for the wildlife. Samples from the river have been sent for examination and the cause of the pollution is expected to be known later.
An Environment Agency spokesperson said:
Our teams have been out on site, urgently investigating the cause of this incident and have successfully identified the source. We are continuing our hard work to restore oxygen levels in order to protect wildlife.

We have already seen an improvement in the area and are now surveying further stretches of the river. So far we have found no further pollution from the source.