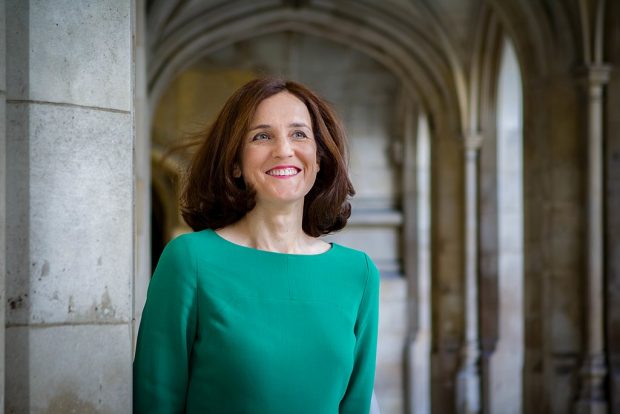 Environment Secretary praise for Mirror's trophy hunting campaign
Saturday's Daily Mirror included a positive piece on the Environment Secretary praising the Daily Mirror's campaign to raise awareness of trophy hunting.
Theresa Villiers thanked the Mirror for raising awareness of the issue and said she would carefully consider the call for evidence into imports and exports of hunting trophies to the UK which her predecessor, Michael Gove, previously pledged to hold.
Environment Secretary Theresa Villiers said:
I want to thank the Mirror for bringing this critical issue to the attention of the wider public. This campaign sheds light on a subject which is important to everyone who cares about how animals are treated.

As I have made clear in the past, I am passionate about enhancing protections for animals around the world. I intend to continue the good work of my predecessor to find the right solutions to conserve our wildlife. The call for evidence into international trade in hunting trophies between the UK and other countries which he announced will be something I will be considering very carefully in the coming months.
Whaley Bridge incident update
There has been further widespread coverage of the efforts to fix a breach at Toddbrook Reservoir following Environment Secretary Theresa Villiers' visit to Whaley Bridge on Saturday. The Times, the Mirror, the Guardian and Daily Mail have all covered the visit positively.
There is further coverage of Derbyshire Police's message to Whaley Bridge residents who have not left their homes in the evacuated area that they are "putting the lives of police officers at risk" by ignoring the severe flood warning alert by the Environment Agency which remains in place.
Expected storms overnight missed the Whaley Bridge area, and the operation to pump water out of the dam continues so that further repairs may take place.
Follow Defra on Twitter, and sign up for email alerts here