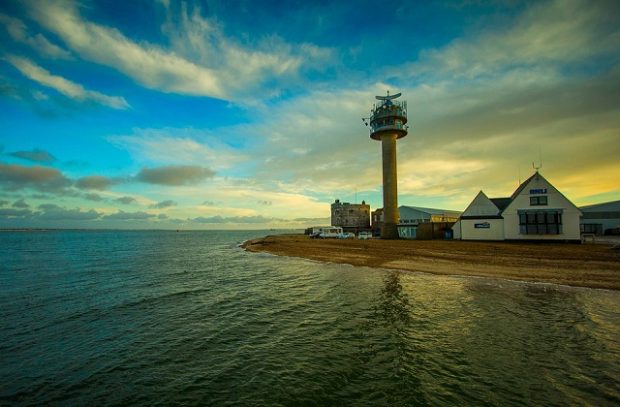 Plans to open a 23-mile stretch of coast between Calshot and Gosport were unveiled yesterday by Natural England. The story has received positive regional coverage including in the Daily Echo.
The stretch passes through a variety of landscapes from the bustling docks of Southampton to the peaceful Royal Victoria Country Park, passing the historic Netley Abbey and the Titchfield Haven Nature Reserve.
The route invites users to use two ferry crossings which give a unique perspective on Southampton Water and the Hamble Estuary. It also passes the River Itchen which is spanned by the Itchen Bridge.
There is now a period of eight weeks for the public to have their say on the proposals.
Andrew Smith, Natural England's Area Manager for Hampshire, said:
"We have had discussions with many landowners and key organisations along the proposed Calshot to Gosport route; their input has been essential and helped shape the proposals. We thank everyone for their time and input so far.
"Over the next eight weeks, we are inviting all organisations, farmers, local residents, visitors and businesses to have their say. It's important that all responses are taken into account and we look forward to hearing people's views."
If approved, this route will become part of the England Coast Path – the 2,700-mile long-distance walking route and England's newest National Trail currently being developed around the entire English coast by Natural England.
This is the fourth stretch of the England Coast Path to be developed in Hampshire. It comes during the government's Year of Green Action, a commitment outlined in the 25-Year Environment Plan to inspire more people to engage with the natural world.