Michael Gove sets out ambition for Environment Bill at Kew Gardens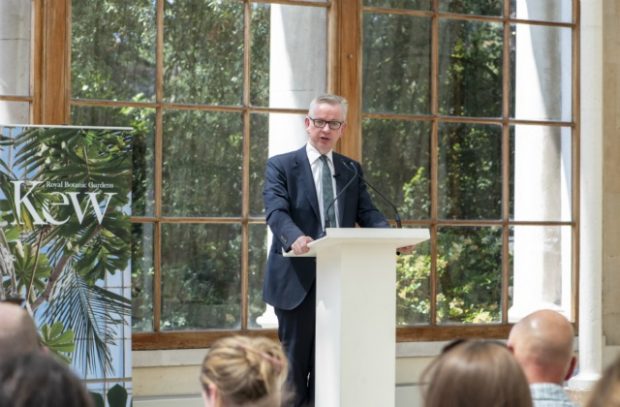 There is widespread coverage in this morning's newspapers of the Environment Secretary's keynote speech, If not now, when?, at Kew Gardens yesterday (Tuesday 16 July).
In the speech, delivered to a packed room of environmental groups, business leaders and journalists, Michael Gove set out the big issues facing our natural environment, reflected on a number of his successes while in the post and set out his ambitions for the upcoming Environment Bill.
Mr Gove said he wants the Environment Bill, to be published later this year, to set the world's first legally-binding commitment to comprehensive environmental improvement in the areas where we can make a decisive difference - improving air quality, water management, waste reduction and wildlife revival.
This morning's coverage picks up a number of different elements of the speech: on its front page, The Times reports on his comments on air quality targets, while the Financial Times, the I and Guardian all speculate that the speech was Mr Gove's 'pitch' for a place in the next Prime Minister's cabinet.
The full speech is available to read on the Wildlife and Countryside Link website.
Minister Goodwill visits the Fruit Focus Show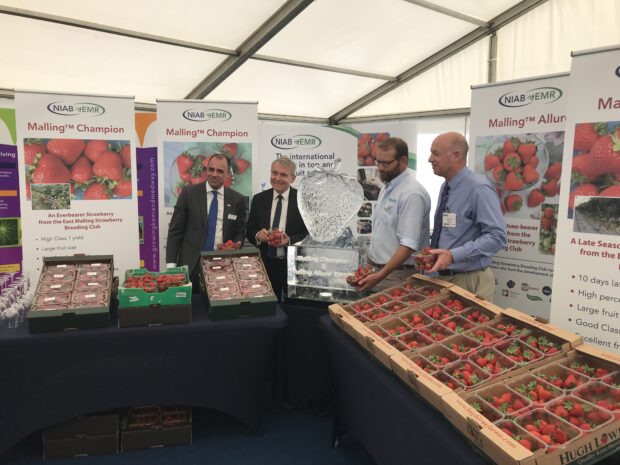 Today (Wednesday 17 July) Farming Minister Robert Goodwill attended the Fruit Focus Show in Kent, the leading event for the UK's fruit industry.
He met with local soft fruit growers and discussed the vital contribution that they make to the UK economy. Exports from the UK to international markets have risen significantly in recent years, with blackberries, strawberries and raspberries being some of our most popular fruits.
Minister Goodwill launched two strawberry varieties from the East Malling Strawberry Breeding Programme – MallingTM Champion and MallingTM Allure. He also took part in an NFU panel session, where he set out the opportunities for a more productive and profitable horticulture industry.
Speaking at the Fruit Focus Show in Kent, Farming Minister Robert Goodwill said:
I am delighted to be at the Fruit Focus Show to see the very best of the British soft fruit industry and the innovative ways that fruit is being grown on our farms.

For soft fruits, the proof is in the pudding with exports having risen dramatically in the last year. This clearly shows the global demand for delicious, British-grown produce.
New figures show that total UK soft fruit exports soared to a record-breaking £22.1 million last year, up from £13 in 2017. This was covered by ITV News, FarmingUK, Farmers Guardian and Yorkshire Post.
In 2018, British soft fruit producers sold their goods into 34 international markets – a 55% increase on the previous year – with the Netherlands (£6 million), Spain (£5.8 million) and the Republic of Ireland (£3.4 million) being the biggest consumers.