Trophy hunting: call for evidence to be launched

The Daily Mirror continues a new campaign to ban trophy hunting and today includes coverage of the Environment Secretary talking about the subject during the question and answer section of his Environment speech at Kew Gardens yesterday (16 July).
Also in the newspaper is an open letter from former cricketer Kevin Pietersen to the Environment Secretary arguing for an end to import licences to allow hunters to bring their trophies back to the UK. Mr Pietersen writes: 'It's not a sport to shoot a lion for fun.'
On Tuesday, the paper published an article in support of the newspaper's call to action from the Environment Secretary, Michael Gove. A similar article was published in the Daily Mail earlier this week reflecting comments made by the Environment Secretary on the launch of a call for evidence into trophy hunting.
Mr Gove writes that he will "investigate this deeply troubling trophy hunt tourist trade" and suggests that tourism may offer a potential route to sustainable income for countries with rich wildlife populations.
Environment Secretary, Michael Gove wrote in Tuesday's Mirror:
It is deeply troubling for me that tourists can pay vast sums of money to kill some of our planet's most precious species, plaster that image with pride all over social media and then bring home parts of the animal's corpse to decorate their homes.
The Environment Secretary goes on to write that he will launch a call for evidence on trophy hunting:
Some respected environmental charities make the case that culling certain species can complement conservation efforts, and that the revenue raised from 'carefully-controlled' hunts brings much-needed prosperity to poorer countries while encouraging them to safeguard wildlife and habitats… This is why I plan to issue a call for evidence on trophy hunting overall – to understand whether countries can prosper in other ways, and what we can learn from countries like Australia which have much tighter restrictions on their imports.

Our previous consultation on the sale of ivory led to our introducing one of the strongest bans in the world to protect elephants.
Defra recently held a roundtable with a wide range of stakeholder organisations on the topic of trophy hunting from all sides of the debate in order to gain a better understanding of the issues as well as to consider any further scientific advice.
There are a number of controls already in place. The UK Government will not issue an import permit for a trophy unless the importer can show there has been no detrimental impact on the endangered species and the trophy has been obtained from a sustainable hunting operation. All applications for import permits for trophies are individually scrutinised by JNCC (as the UK's CITES Scientific Authority) to determine there has been no detrimental impact on endangered species and the trophy has been obtained from a 'sustainable' hunting operation.
The Environment Secretary was interviewed by Kevin Pietersen for his podcast Kevin Pietersen: Beast of Man on BBC Radio Five Live and is available for download via the BBC Sounds app.
Councils charging for the disposal of household waste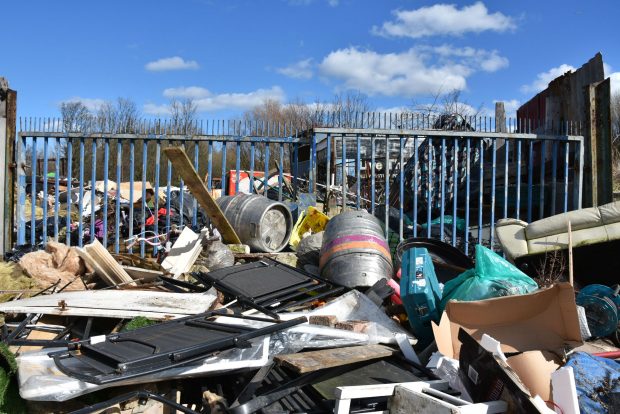 The Daily Telegraph runs a front page splash this morning on councils charging for the disposal of DIY household waste at recycling centres. This is also covered in The Times (p.12), The Sun (p.17), Daily Mail (p.34), BBC Today Programme, and BBC Breakfast.
Coverage factually reports that the government has been clear councils should not be charging people to get rid of their DIY household waste, and that we are reviewing the current rules to ensure people can dispose this type of waste free of charge. However the Sun reports we have already launched this review - as we set out in our Resources and Waste Strategy we will be reviewing the current rules, and we will set out next steps in due course.
The coverage also speculates this could lead to an increase in fly-tipping. However, the latest annual figures for fly tipping incidents in England for 2017/18 show no increase in fly-tipping incidents.
A Defra spokesperson said:
We have been clear that disposing of household waste, including waste from DIY home improvement projects, should be free of charge. That is why we are planning to review current rules.

Where local authorities do charge people to get rid of non-household items at household waste recycling centres, they must make sure charges are proportionate and clear to understand.
Charging for the deposit of non-household items should be done in line with the Controlled Waste Regulations 2012, but we are clear in our Resources and Waste Strategy that household waste, including waste arising from small scale DIY construction activities carried out by ordinary householders with no specialist skills, should not be charged for.
As set out in our Litter Strategy, WRAP has been working with the government and local authorities to review their existing guidance for household waste and recycling centres, to make clear what can and cannot be charged for at household waste recycling centres. WRAP has also gathered information from local authorities on their current arrangements, including the type and quantities of materials charged for, and revised guidance was published in December 2018.