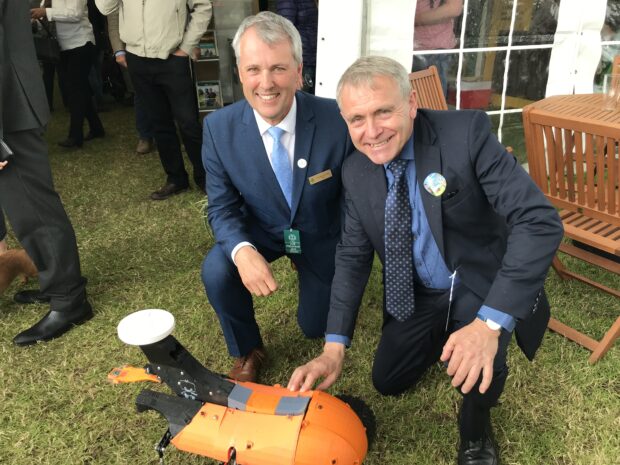 Today (Thursday 20 June) Farming Minister Robert Goodwill visited the Lincolnshire Show, where attendees celebrated 150 years of the Lincolnshire Agricultural Society this year.
The Minister spoke at the NFU tent, meeting local farmers and NFU representatives attending the show. He also went on a tour of the show, seeing livestock brought to scoop up the region's top prizes, as well as sampling some of the region's finest food and drink.
The show celebrated farm machinery of the past, while looking ahead to a more technologically advanced future. Minister Goodwill looked at tractors through the ages brought to the show as well as seeing a remote control robot that could determine the different between weeds and crops, to reduce use of fertiliser.
Speaking after the show, Minister Goodwill said:
"I was delighted to attend the Lincolnshire Show today, which is a fantastic showcase for agriculture in this region.
"Celebrating an impressive 150 years of the Lincolnshire Agricultural Society, it is especially encouraging to see local farmers and food producers out in force and undeterred by the rain.
"We know that the recent wet weather has caused issues for farmers in this area, and we are monitoring the situation very closely."