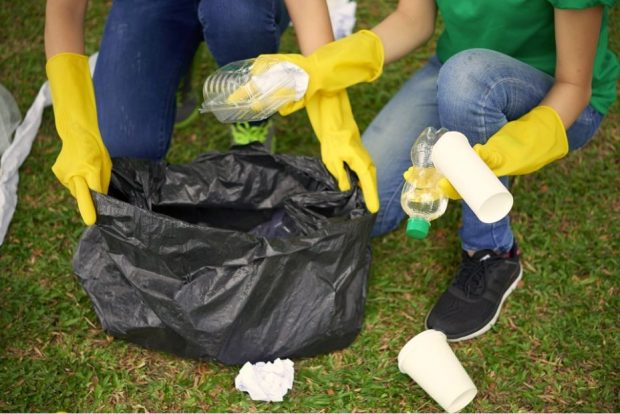 The Daily Mail has a front page splash on the upcoming Great British Spring Clean (GBSC), reporting nearly 55,000 people have signed up to litter clear-ups in just two weeks.
The campaign is being run by Keep Britain Tidy in Partnership with the Daily Mail, and has been backed by the Prime Minister, Environment Secretary Michael Gove, Environment Minister Thérèse Coffey, and Wilko.
The Great British Spring Clean will officially run from 22 March – 23 April 2019. The annual event calls on communities to clean up their local area through local litter picking events. Last year, over 370,000 #LitterHeroes collected litter at 13,500 events across the UK.
This year's event will focus on collecting and disposing of single-use plastic from our streets, parks and beaches, recycling as much as possible.
Supporting this year's GBSC campaign, Environment Secretary Michael Gove said:
I commend the Daily Mail and Keep Britain Tidy for calling on communities to join the fight against litter.

Litter is a blight on society and chokes our rivers, marine environment and wildlife. That's why we are running a national anti-littering campaign in partnership with Keep Britain Tidy.

To mark the Government's Year of Green Action, I'd urge everyone who to join me in signing up to take part, and spare a few hours to make a real difference in their community.