Queen's Commonwealth Canopy Cover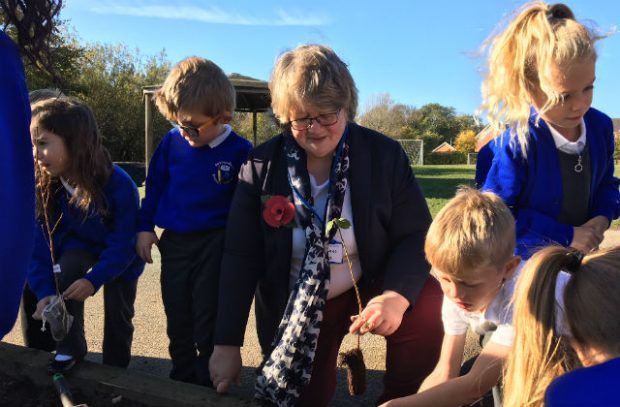 Today Environment Minister Thérèse Coffey joined pupils from Saxmundham Primary School in Suffolk to plant her contribution to the Queen's Commonwealth Canopy Cover (QCC).
The QCC is a network of forest conservation initiatives across the Commonwealth, uniting the 53 nations in a shared mission to preserve and enhance our trees and woodlands.
This follows an announcement this week by the Treasury that it will commit £60 million for tree planting across England, building on the commitments in our 25 Year Environment Plan to grow woodland cover.
While in Suffolk Minister Coffey also visited a project on Havergate Island which is benefiting from our £15 million investment in Natural Flood Management across the country. Here, work is being undertaken this month by the RSPB to lower a 650 metre section of the seawall on the island, safeguarding wildlife habitats from the impacts of tidal storm surges.
Julian Glover visits the Broads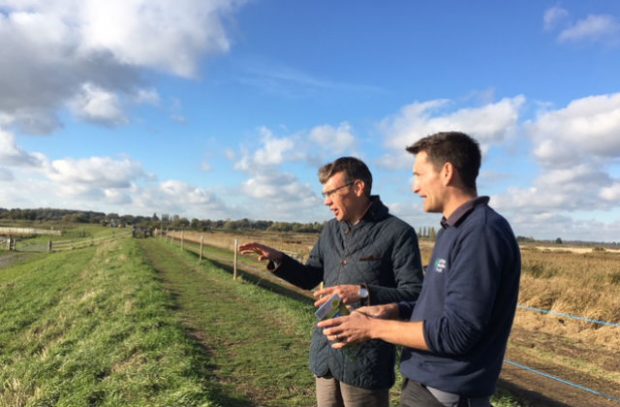 Today, Julian Glover – who is leading our independent review into designated landscapes – visited the Broads National Park. While here, he met the Suffolk Wildlife Trust and volunteers to see the role National Parks play in helping wildlife thrive.
As part of this review, Julian and an advisory panel are looking at the country's 10 National Parks and 34 AONBs and seeing how they meet our needs in the 21st century – including whether there is scope for the current network to expand.
To inform this review, we're inviting views on how these precious areas can be conserved and enhanced for future generations – which means for the first time in nearly 70 years the public will be able to have their say on the future of our protected landscapes. Alongside considering the case for expanding the network, we're asking for input on whether housing and transport in protected landscapes could be improved, the role they play in our cultural heritage, and how they can boost habitats for wildlife.