Committee on Climate Change – Coastal Erosion Report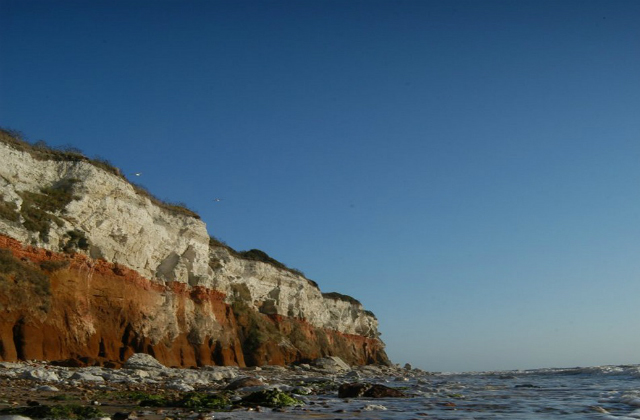 There has been widespread coverage following the publication of a report by the Committee on Climate Change analysing the potential impacts of climate change on the coast of England. Appearing in the Independent, The Guardian, BBC News, Daily Mail, The Times, Yorkshire Post, ITV News, Sky News, BT Online, Financial Times, The Daily Telegraph, the I, and Daily Express - the report makes a number of recommendations to better adapt to the risks associated with rising sea levels, including better communicating these risks to coastal communities.
It is widely understood that changes to coastlines due to erosion or flooding has always been a risk for those living and working by the sea and that rising sea levels and increased storminess will mean difficult decisions have to be made. That is why the Environment Agency is undertaking research - including a £23m five-year regional coastal monitoring programme – to better understand the risks posed by climate change, and working with coastal communities on how to better communicate these.
Furthermore, 20 Shoreline Management Plans are in place covering the English coast. The Environment Agency is working closely with coastal authorities on a three year, £1 million refresh of these plans, looking at how to best protect coastal communities and manage the coastline over the next 100 years. This includes work to advise local authorities on how coastal erosion should be factored into how they plan for new development near the coast.
A government spokesperson said:
The Environment Secretary has been very clear - we will take the action required to ensure our country is resilient and prepared for the challenges the changing climate brings.

The government has already committed £1.2 billion of investment in coastal erosion and sea flooding projects over the current six year programme to better protect 170,000 homes.

We welcome the Committee's report which will inform our work to tackle increasing flood and coastal erosion risks, ahead of the publication of our Government Policy Statement on flooding and coastal erosion next year.
The government is committed to reviving and protecting our historic coastal towns and cities so that their future is ensured. That's why, by 2020, through the Government's Coastal Communities Fund and Coastal Revival Fund, we'll have invested over a quarter of a billion pounds in UK seaside areas, providing thousands of jobs, training places and opportunities along the shore.
Our 25 year Environment Plan and the National Adaptation Programme set out the government's strong national policies on flood and coastal erosion management.