Microplastics research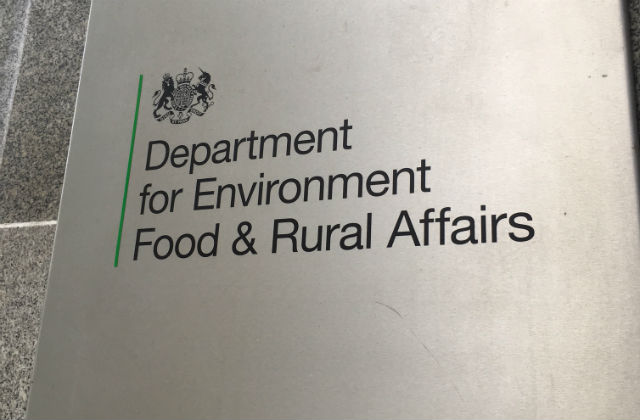 Today the Daily Mail and Metro have front page splashes on new research from the Medical University of Vienna which has shown that sources of microplastics have been found in people's guts. The research was also covered in The Guardian, The Times, The Daily Telegraph and The Sun.
The research reports that nine out of the ten most common types of plastics were discovered in stool samples, and suggests plastic packaging and synthetic fibres are sources of the plastic, whilst being clear any impact on the human body is yet to be studied in depth.
A Defra spokesperson said:
The UK is committed to being a global leader in tackling the issue of plastic pollution, making great strides to tackle the plastic that blights our streets, rivers and oceans.

We have recently announced a range of measures to eliminate all avoidable plastic waste. This includes a world-leading ban on microbeads, plans to ban the sale of plastic straws, stirrers and cotton buds and proposals to extend the 5p plastic bag charge.

However, there is much more to do. That's why we are we are working with industry to improve the nation's recycling rates further and make more products recyclable.
In the latest move to tackle unnecessary plastic waste, yesterday the government set out its plan to ban the distribution and sale of plastic straws, drinks stirrers and cotton buds. This action builds on the 5p plastic bag charge which has taken thirteen billion plastic bags out of circulation in the last two years alone, and we recently announced plans to extend the charge to all retailers and potentially double the minimum charge to at least 10p , subject to consultation.
Earlier this year the government also announced plans for a deposit return scheme to drive up recycling rates of drinks bottles and cans, and recently ran a call for evidence on using the tax system or charges to address single-use plastic waste , which attracted record-breaking public support . The government is now considering a number of options, including taxes or charges on specific plastic items which are commonly used on-the-go and littered.
We are looking at further ways to reduce avoidable waste and recycle more as part of our Resources and Waste Strategy to be published later this year.