Defra Minister David Rutley meets farmers and food producers at Westmorland Show
Following the introduction of the Agriculture Bill to Parliament yesterday (Wednesday 12 September), Defra minister David Rutley MP has been visiting the Westmorland County Show.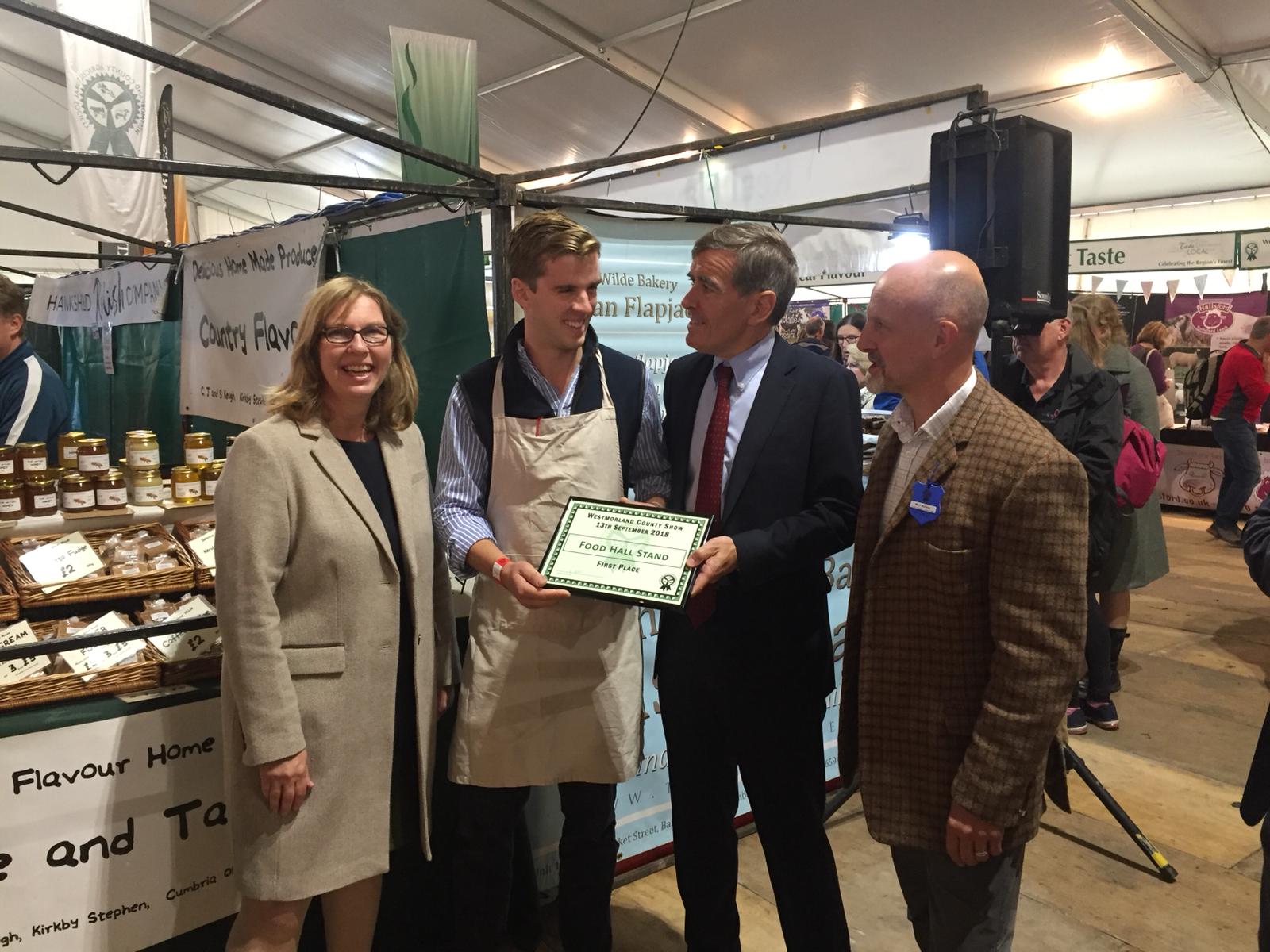 The Minister visited the sheep stalls and cattle lines at the show, including the Red Poll cattle, as well as meeting representatives from the NFU, CLA and NSA, among others.
He also visited the famous Food Hall which hosts 64 producers all within a 55 mile radius of the showground. He presented the Food Awards, with the top prize going to St. James Cheese, made locally in Cartmell.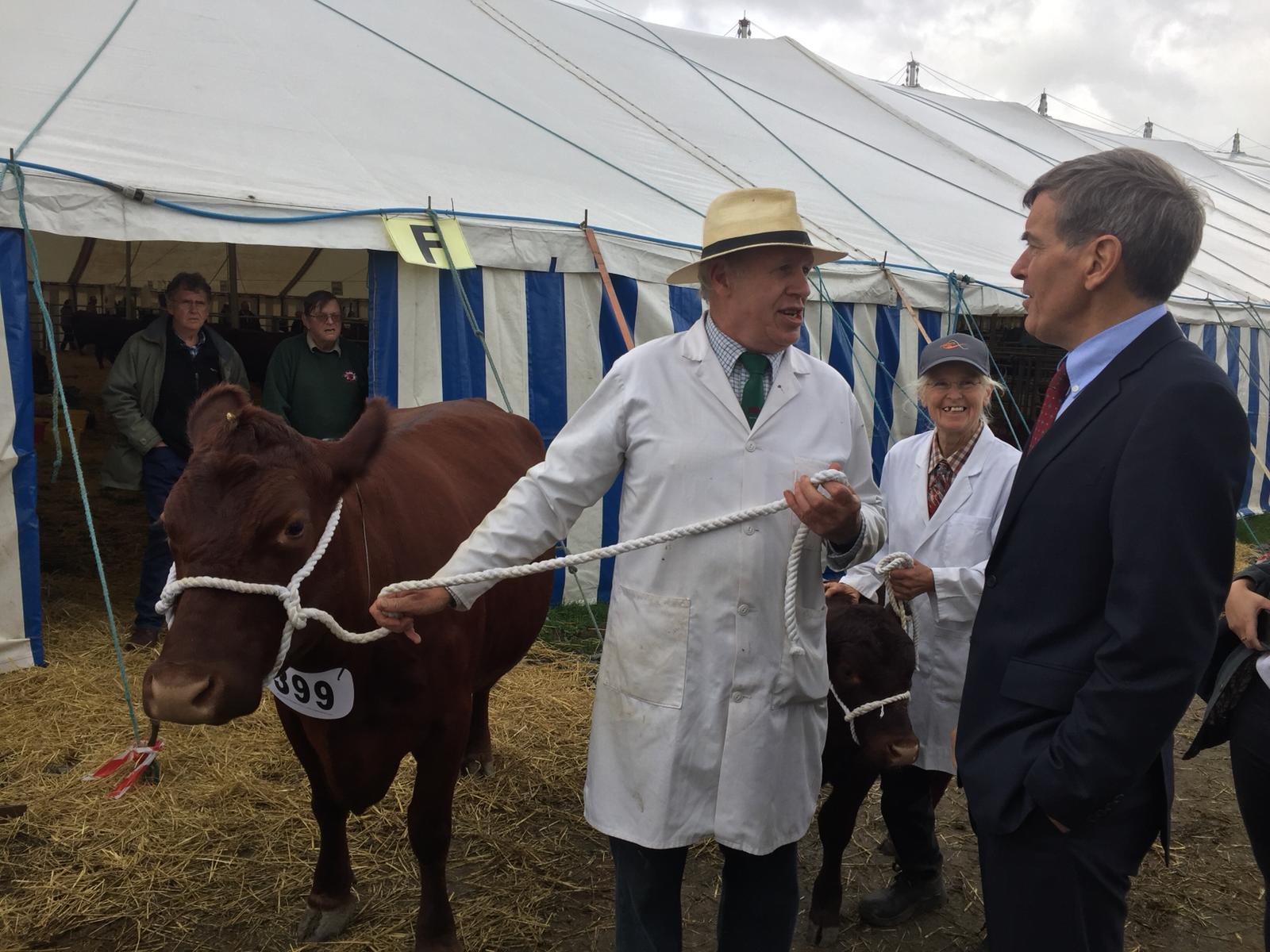 Today's show comes the day after the landmark Agriculture Bill which has been introduced to Parliament, supporting farmers to produce food more sustainably and bringing farming back to domestic control after almost 50 years under EU rules.
You can read more about the Bill here: https://services.parliament.uk/Bills/2017-19/agriculture.html
Minister Eustice oral statement on scallops
There has been continued coverage of industry talks following disputes over scallop fishing in the Baie de Seine.
A number of outlets, including Reuters, the Mail, and Press Association, have reported that negotiations broke down because representatives from the French and British scallop industry were not able to agree the terms of a deal.
Fisheries Minister George Eustice gave an oral statement to the House of Commons this morning. The statement outlined the background to the disputes and the action the UK government has taken in proactively supporting industry, through discussions between UK and French officials, as well as conversations between Minister Eustice and his French counterpart.
Minister Eustice also set out the next steps, while commending the UK industry for their cooperation and understanding during the negotiations.
The statement can be read in full on gov.uk.