On today's blog we look at the new EA Water Company Environmental Performance Report, a new scheme to fight plastic pollution on St Helena and breeding success for Hen Harriers in the Peak District National Park.
EA Publishes Water Company Environmental Performance Report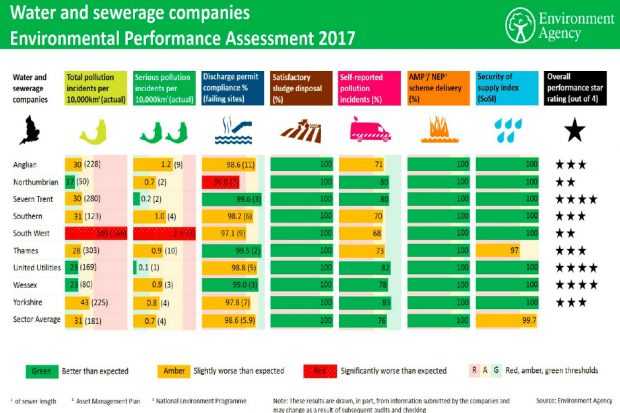 The Environment Agency announced today that water companies need to do more to protect the environment and published the annual Water Company Environmental Performance report highlighting that severe pollution incidents caused by water companies rose for the third year running last year.
The report compares the performance of the nine big water and sewage companies in England and awarded the top 4 star rating to United Utilities, Wessex Water and Severn Trent Water. However South West Water and Northumbrian Water both only received 2 star ratings with performance requiring improvement.
The release of the report was covered in The Times, Financial Times, Guardian, Press Association, The Independent, BBC online, Sky Radio, the I, Yorkshire Post, Northern Echo and Utility Week.
Toby Willison, Executive Director of Operations for the Environment Agency, said:
The leading companies in this report show that reducing their environmental impact can be done, so we look to companies to share good practice and improve quickly. But one serious pollution incident is one too many. We will always work closely with companies who want to do the right thing but we will take action against those who don't.

Over the last 30 years there has been a significant improvement in water quality and this has happened not only thanks to the industry's massive investment but also the Environment Agency's strong regulatory role.

The environment will benefit from a further £5billion of investment from the water sector by 2025. We expect to see a clear and continued focus on environmental performance in the next round of water company business plans to be submitted in the autumn.
In the report Environment Agency Chair Emma Howard Boyd said
There's much to celebrate this year: a majority of companies (7 out of 9) delivered 'Good' or 'Leading' performance. United Utilities and Wessex Water maintained their 'Leading' 4 star status and Severn Trent Water has joined them this year.
However she also pointed out that:
The sector is not doing enough to reduce serious pollution incidents and ensure compliance with discharge permits. Pollution incidents cause distress to local communities, blight our rivers and beaches, and damage the reputation of the water industry. We will take tough action against any company, or individual, who causes significant pollution and damage to the environment. The continuing poor performance of South West Water is not acceptable.
New scheme to fight plastic pollution on St Helena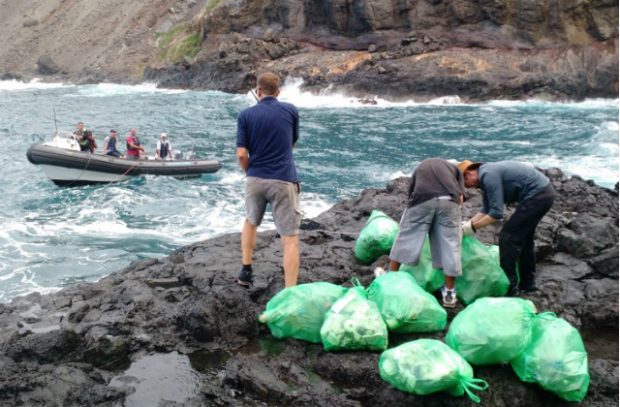 There has been coverage on Press Association, MercoPress, the South Atlantic Press Agency, DevDiscourse and Government Europa on new funding for a project to reduce and monitor plastic pollution on the island of St Helena in the South Atlantic and a new data collecting and reporting system for Montserrat to help create long-term sustainable fisheries.
The new scheme on St Helena will aim to reduce the amount of plastic used by those living on the island and will establish a recycling programme for waste plastic. As part of this project, a marine debris monitoring programme will be established along St Helena's coastline to better understand this issue. Local school children and communities will be engaged in the project through an educational outreach programme.
Environment Secretary, Michael Gove said:
We must protect our oceans and marine life from plastic waste if we are to be the first generation to leave our environment in a better state than we found it.

Protecting and enhancing biodiversity in the UK's Overseas Territories will help to make crucial activities such as agriculture, fisheries, forestry and tourism more sustainable.
The island has a huge array of fish and marine life along with coral ecosystems. Plastic pollution in the South Atlantic Ocean could threaten these species and their habitats.  Amongst a wide range of migratory birds that make the island their home, the St Helena Plover is the symbol of the Island and also known locally as the Wirebird.
During June, the St Helena National Trust Marine Team and the St Helena Government Marine Section and four Prince Andrew School students walked to Sharks Valley on the island for a beach clean-up. More than 1,000 plastic bottles, 1,540 pieces of polystyrene, 50 fishing buoys/floats and 124 flip–flops and shoes were collected by the volunteers.
St Helena Government's Director of Environment & Natural Resources, Derek Henry, said:
This project provides a fantastic opportunity for St Helena to become involved in reducing the amount of plastic that enters our marine ecosystem. It will involve the whole community and will educate and set up the processes for monitoring and reducing plastic waste to create a better marine environment around our Island
Hen Harrier Breeding Success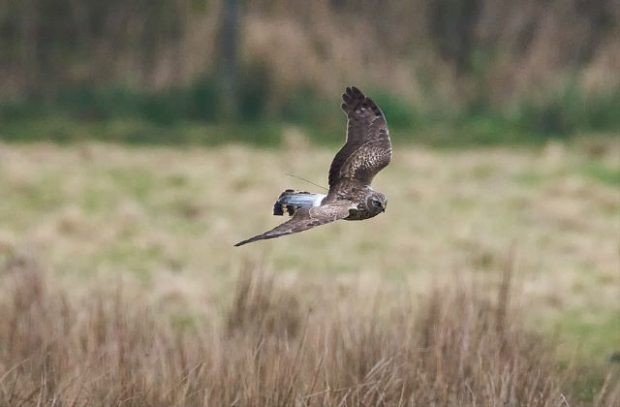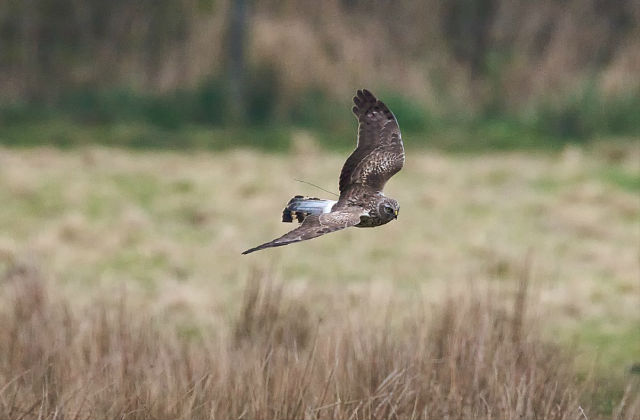 Great news for one of Britain's most threatened birds was covered by the Telegraph this morning. For the first time in four years there has been breeding success for Hen Harriers in the Peak District National Park.
Last week four chicks hatched on the National Trust's High Peak Moors, where conservationists have been working hard for many years to protect this species.
The chicks in the Peak District will now be fitted with satellite tags to monitor their movements and ensure their future protection.