Cracking down on fly-tipping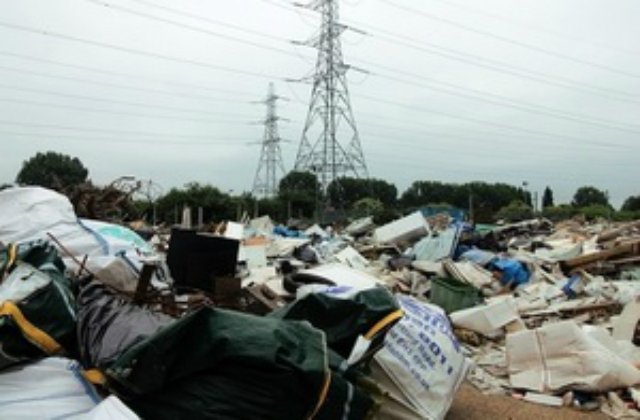 There is coverage in this morning's Times of calls for tougher action against fly-tippers, after a man from Hertfordshire was caught on camera and dealt with by police using a community resolution process.
An accompanying leader piece calls on the government to do more to crack down on fly-tipping and make it easier for people to dispose of waste in a responsible way.
Fly-tipping is an unacceptable blight on our landscape, which is why we have cracked down on offenders by strengthening sentencing guidelines and giving councils the powers to hand out on-the-spot fines of up to £400 to fly-tippers. Dealing with individual incidents is a matter for the police and local councils.
We have made it easier for vehicles suspected of being used for fly-tipping to be stopped, searched and seized and will continue to work with local partners to stop this inexcusable crime.
Later this year we will introduce new fixed penalty notices for householders who pass their waste to a fly-tipper, too. We are currently consulting on new guidance for householders and local authorities to accompany the new FPNs.
But we recognise the issue of fly-tipping is bigger than just individuals dumping their waste and that's why we have launched a comprehensive review to beef up the government's approach to tackle organised waste crime.
Darwin Plus open for latest funding round for UK Overseas Territories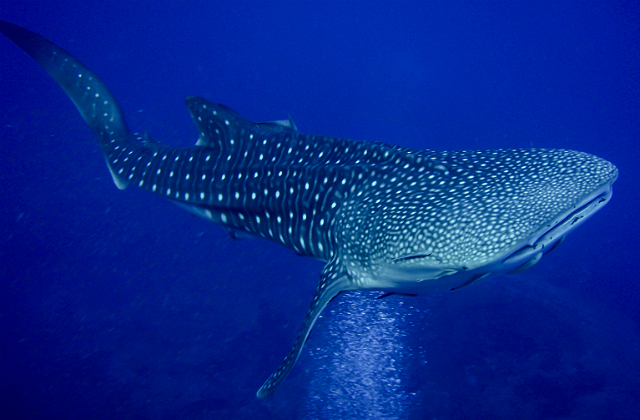 There has been media coverage of the Darwin Plus funding scheme for UK Overseas Territories (OTs) re-opening for the latest round of applications and two government direct grants to St Helena and Montserrat in Let's Recycle, MercoPress, the South Atlantic Press Agency, DevDiscourse and Government Europa.
Darwin Plus provides around £3 million of funding annually to environmental projects in UK Overseas Territories and fellowships for UK Overseas Territories' Nationals to train in the UK.
The scheme is delivering on flagship commitments on improving biodiversity set out in the 25 Year Environment Plan in UK OTs around the globe.
Biodiversity delivers many of nature's key services: clean air and water, sustainable food supplies, and recovery and resilience to natural disasters.  Many economic activities depend on biodiversity, including agriculture, forestry, fisheries and tourism.
Since the start of 2018, the Darwin Plus funding has been awarded to 13 projects in South Georgia, Tristan da Cunha, Falkland Islands, Montserrat and other UK Overseas Territories.
The fund is administered by the Department for the Environment, Food and Rural Affairs (Defra) and the Department for International Development (DFID) and uses the UK Government's Official Development Assistance.
Professor Stephen Blackmore, Chair of the Darwin Plus Advisory Group said:
The range of the projects funded by Darwin Plus in the UK's Overseas Territories shows how we can effect change and better support and protect biodiversity around the globe.

I am proud that we are delivering Darwin Plus funding to benefit animal and plant species and their habitats, which are vital to humanity's economic and social development.
A full list of projects currently being supported by Darwin Plus is available on the Darwin Initiative website.
Review proposes radical changes to farm regulations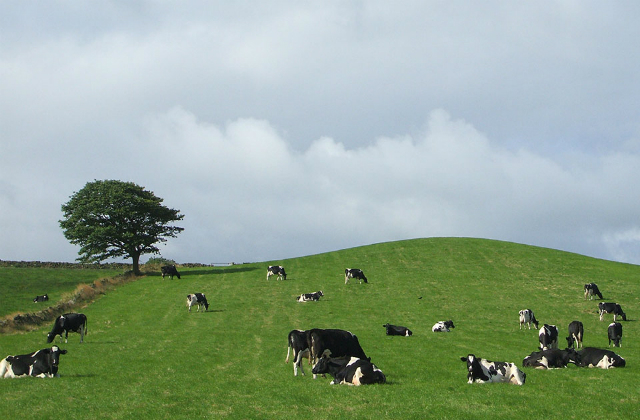 Today Farming Today highlighted the radical changes being proposed to change the way we regulate the farming sector, in a new interim report published by the Chair of the Farm Inspection and Regulation Review, Dame Glenys Stacey. The story was also covered by the Norfolk Eastern Daily Press, Agriland, Cumbria Crack, Farmers Guardian, FarmingUK and the Yorkshire Post.
The report sets out the problems with the current system of regulation, which largely comes from the requirements of membership of the Common Agricultural Policy, and explains the opportunity leaving the European Union will provide to rebuild trust between the regulating authority and farmers.
Dame Glenys Stacey, Chair of the Farm Inspection and Regulation Review said:
Farmers have long been frustrated by the way farms are regulated. As we leave the EU and as government sets out new expectations for farming, we have a unique opportunity to transform the way we do things.

This interim report sets out a direction of travel for farming regulation. We do not suggest piecemeal adjustments. Instead we think more radical change is necessary, to make the most of the opportunity we have now, and to best enable farmers to produce and market food while also meeting the other expectations government has of farming.

I do encourage all farmers and land managers who are frustrated with regulation, but resigned to how things are, to read our report and to think that things could be and should be different.
Secretary of State Michael Gove said:
Dame Glenys makes a thorough and compelling case for fundamental changes to the existing inspection and regulation framework. The regulation on farmers under the CAP has imposed an extra bureaucratic headache on farmers, with no room to recognise innovation or good intent.

The interim findings of this independent report will be a key consideration in the plans for our future Environmental Land Management Scheme, for which an effective regulatory regime is crucial. This will work to enhance the excellent work farmers do to manage and protect the environment.
A recommendation for better use of technology, such as satellite imagery, is also covered in the report and would help maximise the information gathered ahead of any inspection to support comprehensive visits.
The review seeks the views of those with an interest in farming regulation, or any specific feedback on any aspect of the feedback. You can contact them through via email at FIRR@defra.gsi.gov.uk.