Rural Housing Week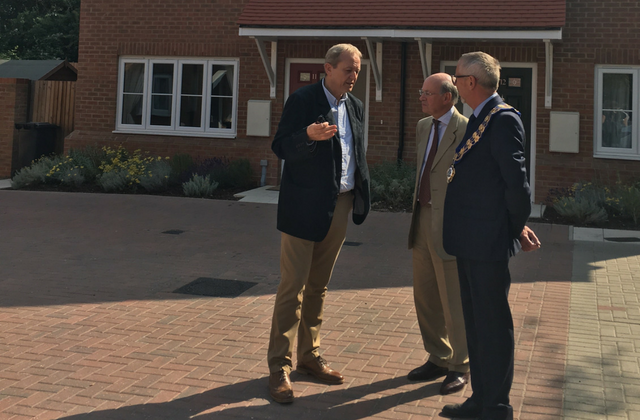 This morning Lord Gardiner marked the end of Rural Housing Week with a visit to Mackmurdo Place in Wickham Bishops, Essex.
Mackmurdo Place is a mixed development of affordable and market rural homes from the English Rural Housing Association. The homes are uniquely integrated into the local community, with planning restrictions ensuring that local households with a connection to the village are prioritised for housing.
Lord Gardiner took time to tour the development, meet local residents and hear from local councillors about the success of the scheme in providing much-needed housing while sustaining village life.
Rural Housing Week is an annual event run by the National Housing Federation to highlight rural housing issues and showcase housing associations' innovative solutions for tackling them.
Speaking earlier in the week, Rural Minister Lord Gardiner said:
The National Housing Federation plays a key role in raising awareness of affordable and accessible homes in rural areas.

Through strengthening planning rules and targeted investment, such as through the government's £60m Community Housing Fund, we remain committed to supporting housing and economic growth in rural areas.
Environment Agency fish rescue on the River Teme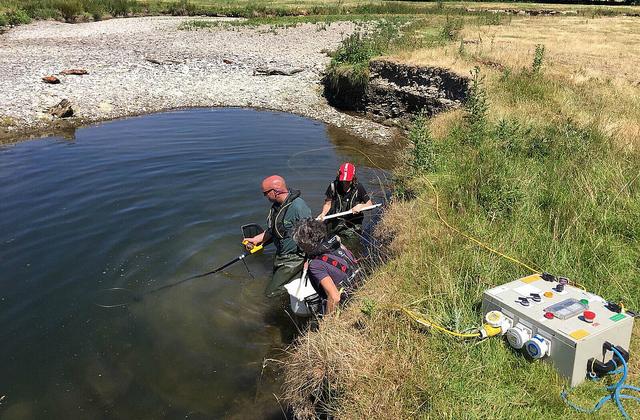 With the summer heating up, Environment Agency teams have been busy working out on the ground to respond to the ongoing dry weather. Operational teams have carried out several fish rescues on the River Teme in Herefordshire which have been featured on BBC and the Daily Mail.
Rivers, lakes and reservoir levels are broadly where they are expected to be at this time of year. Although during dry spells it's not unusual for some rivers and lakes in faster responding water catchments to drop quickly but they tend to recover quickly when the rain returns
Paul Hickey, head of water resources for the Environment Agency said:
A natural reduction in river flows and groundwater levels at this time of year is to be expected and water companies plan for these summer months. The summer started with river flow and groundwaters at normal levels in most areas, including the south east following the rain in spring.

There is enough water for companies to maintain supplies if water resources are managed properly. There are currently no water use restrictions in place for water company customers. In the northwest there is an increased risk of Temporary Use Bans being introduced if current conditions persist. We encourage everyone to follow advice on saving water from their water company and use water wisely. At this time of year the Environment Agency is responding to pressure on rivers caused by low flows and we continue to actively monitor the situation.