National Meadows Day 2018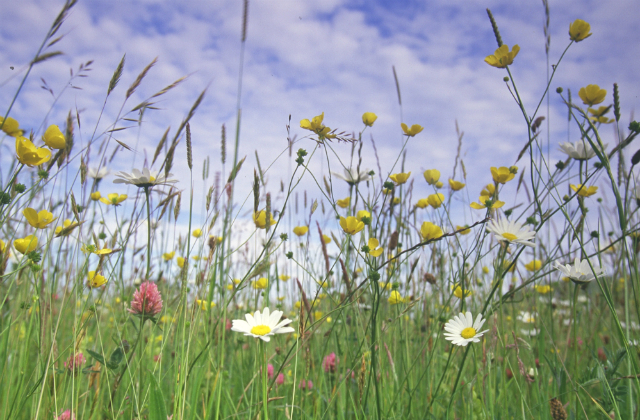 There has been coverage today of Plantlife's build-up to National Meadows Day tomorrow (Saturday 7 July) in the Independent, the Times and on ITV News.
The Independent and ITV News report traditional meadows and grasslands have declined by 97 per cent since the 1930s, threatening many wildflowers.
Natural England has produced advice on creating a wildflower meadow and includes how to select native species to plant and there are pictures of wildflowers on Natural England's Flickr.
Since 2011, we have established management on approximately 130,000 hectares of land to create new wildlife-rich habitat in the wider countryside.
A Defra spokesperson said:
We have committed to developing a Nature Recovery Network to protect and restore wildlife in our 25 Year Environment Plan. We are keen to work with Plantlife and other partners as we develop more detailed plans for expanding and connecting grassland habitats and to explore how we can more effectively share data to strengthen our inventories.

Through these plans we will be the first generation to leave the environment in a better state than we found it.
Ministers meet to discuss UK-wide approach to Deposit Return Schemes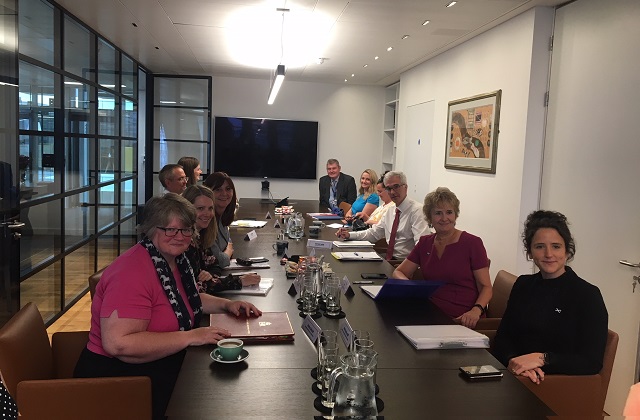 As reported in The Times, the first Deposit Return Scheme Summit was held yesterday between English, Welsh, and Scottish Ministers and officials from Northern Ireland, to coordinate plans across the UK in a bid to crack down on the scourge of plastic polluting the environment.
In March, the UK government confirmed it will introduce a deposit return scheme in England for single use drinks containers, subject to consultation later this year.
The plans would see people pay a small deposit when they buy a drink in a single-use container, and get that money back when it is returned empty.
During the Summit, which saw UK Environment Minister Thérèse Coffey meet with Welsh Minister for the Environment Hannah Blythyn, Scotland's Secretary for the Environment Roseanna Cunningham, and officials from Northern Ireland, there was a collective enthusiasm for a deposit return scheme across all UK nations.
Welcoming the summit, Environment Minister Thérèse Coffey said:
We are leading the way in reducing plastic pollution to protect our planet, with a clear commitment to introduce a deposit return scheme subject to consultation.

This Summit is an excellent opportunity to deliver a coordinated approach with our colleagues in the devolved administrations who share our ambition to improve recycling and tackle the problem of plastics on our environment.
Get ready for Bees' Needs Week!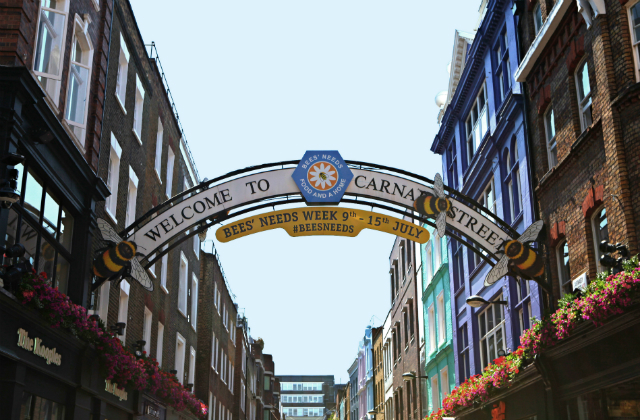 We're gearing up for a buzzing Bees Needs Week 2018 so it's great to see coverage of this annual campaign that aims to raise awareness of bees and other pollinators in today's Daily Telegraph.
Between 9-15 July, world-famous Carnaby Street in London will be transformed into a hive of activity, including hosting a discovery zone to showcase a range of pollinator projects and research.
In readiness for the week, the iconic Carnaby arch has had a bee-themed makeover and renamed Carnabee Street.
We'll also be working with a swarm of partners, including the Bumblebee Conservation Trust, Kew, RHS, the University of East Anglia, Reading University, the Centre for Ecology and Hydrology and SecretGarden, to share ways we can all help bees and pollinators.
For more information on Bees' Needs Week, events, and how you can get involved, visit www.bees-needs.org.uk, follow #BeesNeeds on social media and take the Bees' Needs quiz to test your knowledge on Britain's bees.
"A win-win for everyone" - Major £32m flood scheme in Perry Barr and Witton gets underway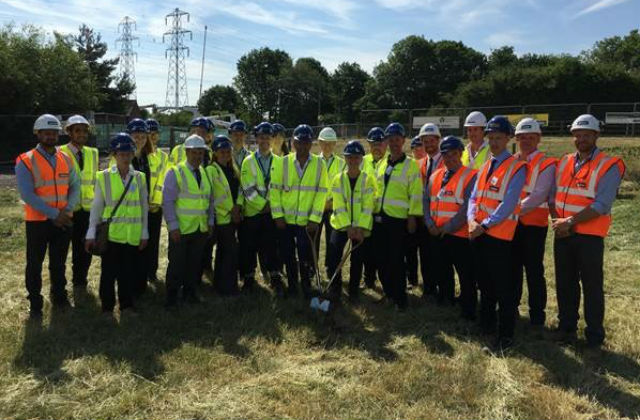 Environment Agency construction work gathers pace on the major flood scheme for Perry Barr and Witton, near Birmingham. The £32 million project will reduce flood risk for 1,400 properties currently at risk of flooding from the River Tame, including 950 homes.
The Environment Agency carried out a sod cutting ceremony today to mark progression into the main construction of the second phase.  The event was attended by Chair of the Environment Agency Emma Howard Boyd. The flood defence scheme has been developed in partnership with Birmingham City Council and Sandwell Metropolitan Borough Council.
The scheme, costing just over £32 million, is part of the Environment Agency's programme of £2.6 billion investment into flood defences across the country.  The scheme was made possible through funding contributions from Birmingham City Council, Regional Flood and Coastal Committee, Arts Council and crowd-funding.
The main aspects of this phase include the building of the new embankment, installation of the river outlet and temporarily re-diverting the river.
Environment Minister Thérèse Coffey said:
This excellent new scheme will better protect 1400 more properties from flooding and will improve access to the wonderful Sandwell Valley Country Park for both local residents and tourists.

With funding coming from the government, local councils, the Arts Council and crowd funders, this project is a great example of how by working together, we can help protect our communities and improve our environment.
Emma Howard Boyd, chair of the Environment Agency, said:
It's great to see first-hand work starting at Perry Barr and Witton – a fantastic scheme which not only proves the value of partnership working but which also promises to improve public spaces too.

A keen cyclist myself, I'm pleased to see that as well as reducing flood risk the project will improve cycle paths and parkland in the area – a win-win for everyone.
The scheme is due to complete in spring 2020.