Minister opens biggest fridge recycling facility in Europe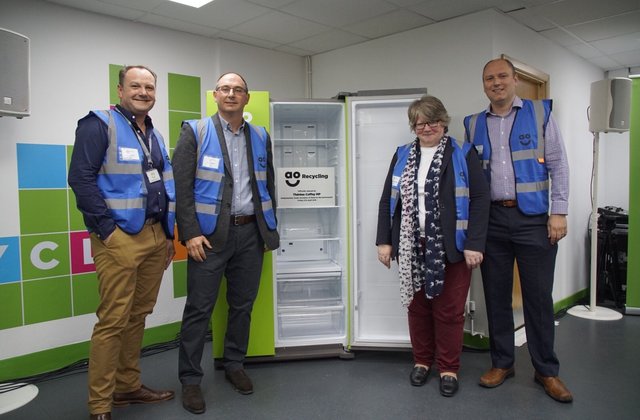 There is positive coverage in Let'sRecycle, Materials Recycling World, and the Shropshire Star of Environment Minister Thérèse Coffey officially opening the biggest fridge recycling facility in Europe, run by retailer AO.com.
The Minister toured the plant in Telford to see where 700,000 appliances – a quarter of the fridges thrown away annually in the UK - will be recycled each year by 'Bertha', The Big Green Recycling Machine.
The raw materials that make up appliances – including plastics, metals and insulation foam are separated and sorted for recycling into new products.
Speaking at the official opening Environment Minister Thérèse Coffey said:
Congratulations to AO on what is the biggest fridge recycling facility in Europe. This is a significant step by a British business to increase our capacity to recycle fridges and other electrical household appliances.

Although collection and recycling of household electrical items is increasing, we all have a responsibility to our environment and it is only through businesses, consumers, and government working together that we will recycle more and protect our environment for the next generation.
Nature reserve expansion
Good news for nature in today's Telegraph! Coverage highlights plans for a large new nature reserve in Suffolk thanks to a £4 million grant from the Heritage Lottery Fund.
The grant will enable the Suffolk Wildlife Trust to complete the purchase of 348 acres surrounding its existing Carlton Marches nature reserve, creating a new 1,000 acre wetland gateway to the Broads National Park.
The story has previously been picked up by national and regional press including BBC News and The East Anglian Daily Times.
Home grown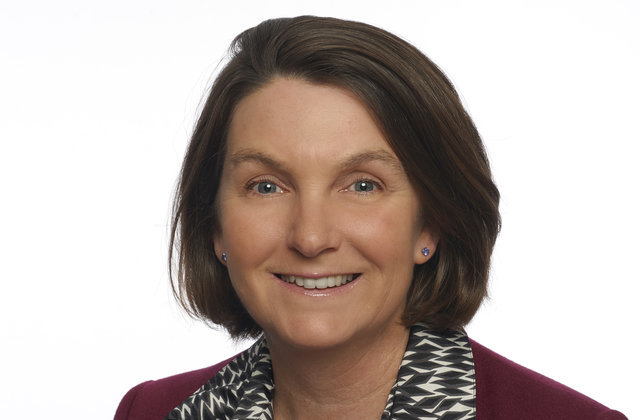 The government's chief plant health officer Nicola Spence has called on the horticulture industry to help reduce the threat of pests and diseases reaching the UK by growing more of their own plants.
Speaking on Radio 4's Today programme this morning, Nicola Spence said leaving the EU was an opportunity to tighten up biosecurity measures and welcomed the Royal Horticultural Society's (RHS) call for stricter import controls for the upcoming Chelsea Flower Show.
She also explained Defra would be launching a summer 'Don't Risk It' campaign to raise awareness of the risks of bringing back plants cuttings and seeds from abroad.
You can listen to the full interview around 0845 here.