OPM caterpillars in the UK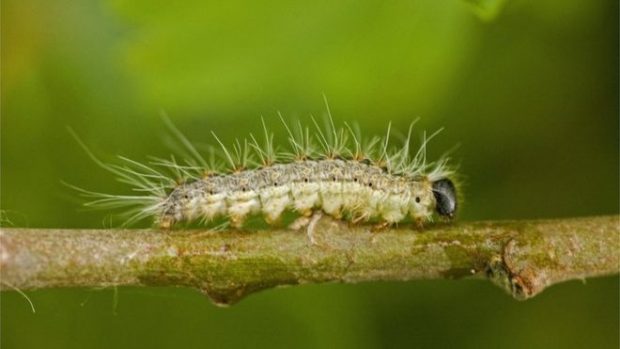 There has been widespread coverage over the weekend on the health risks of Oak Processionary Moth caterpillars including, the BBC, the Guardian and the Telegraph.
OPM, a native of southern Europe was first discovered in the UK in 2005 and is established in London and Surrey.
The Forestry Commission, local authorities and land managers all work together to tackle OPM with an ongoing programme of surveillance, treatment and research.
Since 2014 the UK has had Protected Zone status against OPM, restricting import and movement of Oak within the majority of the UK. The Plant Health (England) Order 2015 requires pending landings of oak plants in England to be pre-notified to plant health authorities.
The OPM caterpillars, or larvae, feed on oak leaves leaving them vulnerable to other pests and diseases. If touched by people and animals they can cause irritations.
People can report sightings through the Tree Alert reporting tool on www.forestry.gov.uk/opm
People may also report sightings to opm@forestry.gsi.gov.uk, or by phone to 0300 067 4442, with a precise description of the tree's location.
Further information on OPM is available on the Forestry Commission website here
Secretary of State urges farmers to #SpeakUpforFarming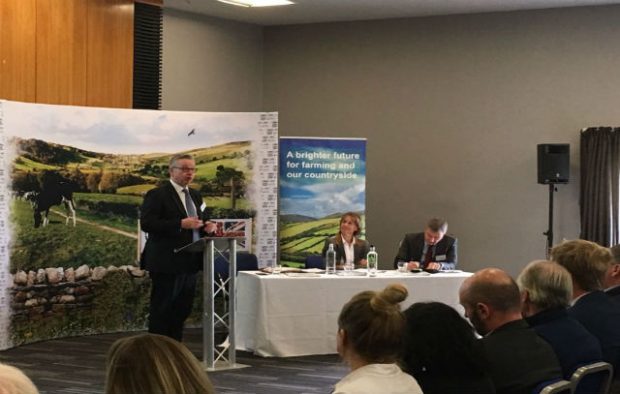 The Environment Secretary Michael Gove today met with NFU members from across the food and farming sector to discuss the ongoing consultation for the future of farming, at an event co-hosted by the NFU in Coventry.
Here the Environment Secretary highlighted how we can design a system that works for farmers, food producers, consumers and the environment, as well as the role social media campaigns, like the NFU's #SpeakUpforFarming, are encouraging farmers across the UK to share their views at this vital time.
The event is one of a series of stakeholder events taking place across the country discussing our consultation, which runs until 8 May, on Health and harmony: the future for food, farming and the environment in a Green Brexit.
In his speech, the Environment Secretary Michael Gove said:
The scale and depth of the response so far has been impressive and very encouraging to those of us who want to see a bright future for British farming.

For the first time in over 50 years, our farming policies are back in our control. We can design a system that works for farmers, food producers, consumers and also, critically, for the environment.
The consultation period closes next Tuesday (8 may). Make sure to share your experiences and priorities in order to design a system that works for British farming.
Environment Agency at the ready to respond to flood risk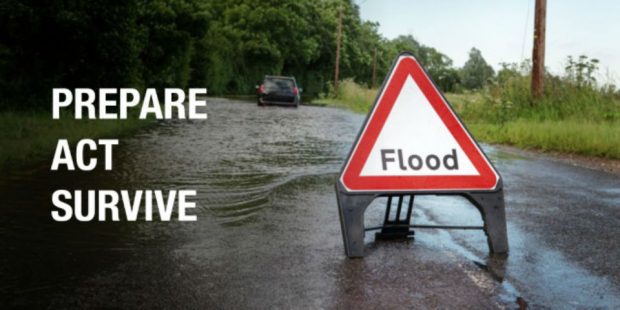 As reported today by the BBC, Daily Telegraph, The Guardian, Daily Mail, and widely across other media, cooler weather accompanied by strong winds and heavy rain have prompted weather warnings from the Met Office for today, with the potential to cause some travel disruption and power cuts in the south and east of the country.
The Environment Agency has issued flood alerts and warnings, used social media to remind people to check their risk and also been sharing pictures of their teams on the ground, checking flood defences and making other preparations to help reduce flood risk.
Jonathan Day, Environment Agency flood duty manager, said:
Widespread heavy rain today could lead to flooding from surface-water and rivers in the southeast and east of England. Strong winds, high tides and large waves could also cause localised flooding on parts of the east, southeast, Yorkshire and Northumberland coastlines.

Our teams are on the ground maintaining defences and are ready to support local authorities in responding to surface water flooding. We remind people to take care along the coast and not to drive through flood water as just 30cm of water is enough to move your car and cause an accident.

Tune into your local radio station to stay informed of potential disruption today. Please make sure to check your flood risk and sign up for our free flood warnings by calling 0345 988 1188 or visiting www.gov.uk/check-flood-risk.
You can get the latest guidance from the Environment Agency by following @EnvAgency and #PrepareActSurvive on Twitter.
Royal Horticultural Society move to ban certain plants at Chelsea welcomed by Defra
With the Chelsea Flower Show just weeks away, the Royal Horticultural Society made the decision to ban exhibitors from using EU-grown plants, such as flowering cherry, which are susceptible hosts to diseases such as Xylella Fastidiosa. These measures, which are welcomed by Defra, have been put in place to safeguard the UK against pests and diseases.
The UK has invested more than £4.5m to strengthen its border security, recruited new plant inspectors and enhanced training. Furthermore, leaving the EU will present an opportunity to consider how to further improve our resilience against plant diseases and continue to trade effectively.
Nicola Spence, Defra Chief Plant Health Officer said:
The threat that tree and plant diseases pose to our nation is a very real concern for our wildlife, landscapes and economy.

Many plant traders are already on the front foot - nurseries and garden centres have committed not to bring susceptible host plants into the UK from regions where Xylella is present. To keep our country protected we all need to make careful decisions on sourcing plants.