Environment Agency makes Stonewall UK's top 20 most inclusive employers list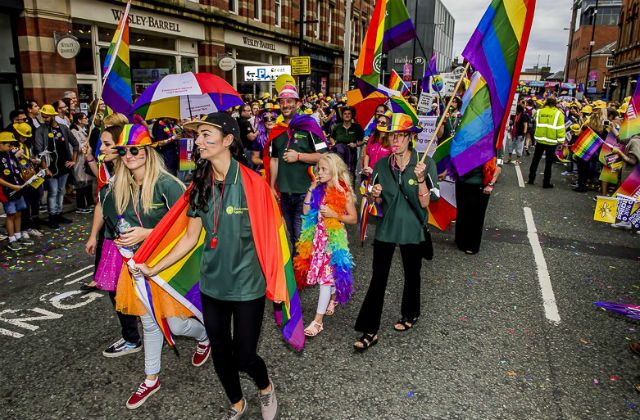 It's a proud day for the Environment Agency, as Stonewall UK releases its Top 100 Employers Index. The Agency is featured as a top 20 employer following a concerted effort to promote inclusivity across the organisation.
The Agency has been listed for eleven consecutive years and is ranked in 18th place this time around. The Top 100 Employers Index highlights the most LGBT-inclusive employers in Britain. Each organisation featured has made great progress in ensuring every colleague, no matter their sexual orientation or background, is accepted and valued without exception.
Emma Howard-Boyd, Environment Agency Chairperson, said:
Our dedicated LGBT+ network deserves a lot of credit for helping to make the Environment Agency a great place to work where people can truly be themselves. Understanding and advancing equality also means being transparent.

This month we published data on average earnings covering differences in sexual orientation as well as gender, disability, race, religion and belief. There's a lot more to do, but to be recognised in Stonewall's Top 100 Employers list for the 11th year in a row is a fantastic achievement.
EU Commission meeting
Environment Minister Therese Coffey was invited to appear in front of the EU Commission alongside eight other member states to discuss air quality.
Infraction proceedings against the UK and others were initiated by the Commission in February 2014 and are currently at the Reasoned Opinion stage. The forum, held yesterday in Brussels, focused on action being taken to tackle air pollution in each country.
In the UK, this includes a Plan for Tackling Roadside Nitrogen Dioxide Concentrations produced by Defra and the Department for Transport, published in July 2017, and this year a comprehensive clean air strategy will set out further steps to tackle air pollution.
In addition, a call for evidence was yesterday (30 January) published seeking views on proposals to cut harmful emissions caused by the burning of dirtier fuels.
A Defra spokesperson said:
Air pollution has improved significantly since 2010, but we recognise there is more to do which is why we have put in place a £3.5billion plan to improve air quality and reduce harmful emissions.

We are at the forefront of calls for the EU to introduce Real Driving Emissions testing which is essential in meeting our air quality goals, the first stage of which came in for new models of vehicles in September 2017. We continue to actively engage at a European and international level to tackle air pollution.
Pesticides in food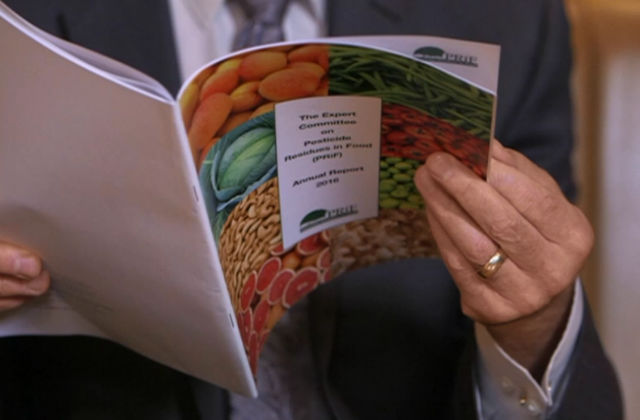 BBC One's Food: Truth or Scare at 9.15 this morning included a package on pesticides. Picking up on stories in the press about the presence of neonicotinoids in honey, the piece explored whether pesticides in food posed any risk to humans.
Dr Paul Brantom, Chair of the Pesticides Residues in Food Committee is interviewed and says that close to 50% of the 1000s of foods they analyse show no pesticide residues at all.
The presenter explained that of those products where pesticides were found, they were all under the maximum residue level (MRL) and even where this is exceeded, Paul explains the product is still very likely to be safe as they have found very few cases where there is even a slight chance of a risk to human health.