Animal welfare to be strengthened by new codes for pigs and poultry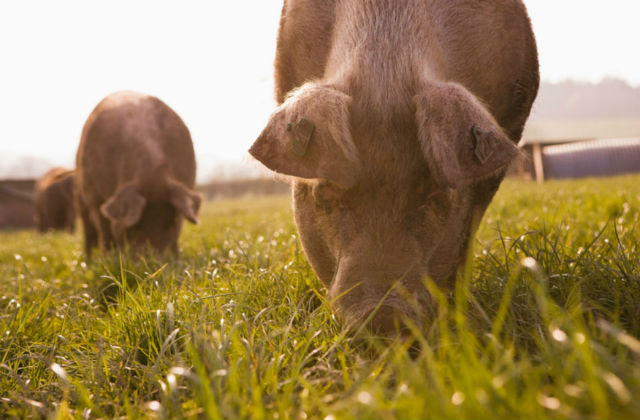 There is positive coverage of our plans to update welfare codes for pigs, laying hens, and meat chickens as part of a programme of reforms to strengthen animal welfare.
The new codes were well received in the Vet Times, Pig World and Farming UK, and mentioned in Politico's Agri and Food Europe morning summary.
A six week consultation began yesterday (Monday). Government is seeking views on the pigs and laying hens codes from industry and stakeholders, with the new guidance expected to be available later this year.
Minister for Animal welfare, Lord Gardiner, said:
We have some of the highest animal welfare standards in the world and are going further, including raising maximum sentences for animal cruelty to five years and introducing mandatory CCTV in abattoirs.

We are carefully consulting with industry experts, and using the most recent scientific and veterinary advice to ensure this clear guidance provides the best advice to owners and keepers to help ensure the high welfare standards of their animals.
New Food and Drink Sector council meets for first time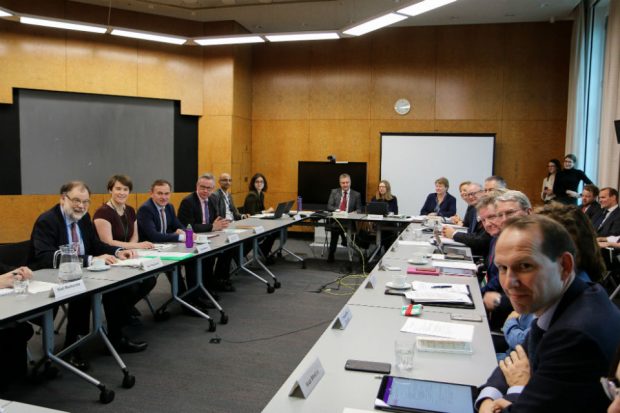 Yesterday (Monday 29) the Environment Secretary, Michael Gove met with leading figures from across the food and drink sector at the first meeting of the newly formed Food and Drink Sector Council. Boosting skills, agricultural productivity and improving the nation's nutrition are among the first priorities for the Council.
The UK's food and drink industry is already a huge success story, with exports of quality British produce – worth £20 billion – reaching over 200 countries. The Council's work to boost productivity will mean industry will be better placed to take advantage of emerging global opportunities to access more markets and boost exports as we leave the European Union.
Speaking following the meeting, Environment Secretary Michael Gove said:
This first meeting of the Food and Drink Sector Council marks a significant step forward in supporting this vital industry, which is already worth over £110 billion to the UK economy.

This ambitious partnership between government and industry will secure the UK's position as a global leader in sustainable, affordable and high-quality food and drink. Increasing productivity will also benefit consumers and businesses, creating jobs and providing a real boost to our economy.
Iain Ferguson, Joint Chair Food and Drink Sector Council, (Chairman Stobart Group ltd) said:
This has been possible due to the huge amount of work and commitment to bring the sector together. It is exciting to see everyone in the same room working together to address the opportunities and challenges we face as an industry.
Call for evidence to help improve air quality launched
Householders and businesses are being asked for their views on proposals to cut harmful emissions caused by the burning of dirtier fuels.
A call for evidence on the use of house coal, smokeless coal, manufactured solid fuels and wet wood used for heating homes has today been launched to help the government reduce harmful emissions of soot and smoke, as action continues to improve air quality.
The government is considering a range of options to tackle these emissions, these include:
Encouraging consumers to switch from house coal by only allowing the sale of low sulphur smokeless alternatives;
switching from wet wood to dry wood;
the introduction of sulphur limits for all smokeless solid fuels;
and new powers for local authorities to take action for persistent smoke offences where local amenity is harmed.
The government is not considering banning domestic burning, and is not seeking to prevent the use or installation of wood-burning stoves.
The call for evidence will inform our understanding of what impact these measures could have if introduced.
While we are keen to encourage consumers to switch to cleaner wood burning, which will directly benefit them in their homes and improve the local environment, the government is not considering banning domestic burning. Many households have installed wood-burning stoves, and we are not seeking to prevent their use or installation.
Environment Minister Thérèse Coffey said:
We all have a role to play in improving the air we breathe. Many of us enjoy a cosy fire in our homes, but burning dirtier fuel has a real impact on the quality of air for our family and friends around us.

We must be mindful that pollution is about more than just transport. Poor air quality affects public health, the economy, and the environment, which is why we are determined to do more. However, if we make the switch to burning cleaner domestic fuel, we can continue to enjoy burning wood and smokeless coal in stoves and fires in our homes.