Storm Eleanor hits the UK
Media reports today continue to cover the impact of storm Eleanor on some communities across the UK as the weather system moves across the country.
The BBC reports wind speeds of 100 mph have been measured across the tops of the Pennines and coastal towns have been experiencing rough seas combined with high tides.
Environment Agency teams have been working around the clock supporting those areas affected and providing advice on how to stay safe in the stormy conditions.
Neil Davies, flood duty manager for the Environment Agency, said:
As the unsettled weather continues, large waves combined with high tides could lead to coastal flooding over the next few days, particularly in the west and south-west of England.

Our frontline teams are on the ground to check and maintain defences and support any communities affected. We urge people to stay safe on the coast – take extreme care on coastal paths and promenades, and don't put yourself in unnecessary danger trying to take 'storm selfies.' If you're travelling, please check your route before setting off and don't drive through flood water.

We will issue flood alerts and warnings as necessary, so please check www.gov.uk/check-flood-risk for the latest advice or call Floodline on 0345 988 1188.
Government investment of £2.6 billion between 2015 and 2021 has delivered more than 350 new flood schemes since April 2015, better protecting 100,000 homes. This includes more than 9,000 homes and businesses in the South West.
Research shows subsidy schemes can increase bird numbers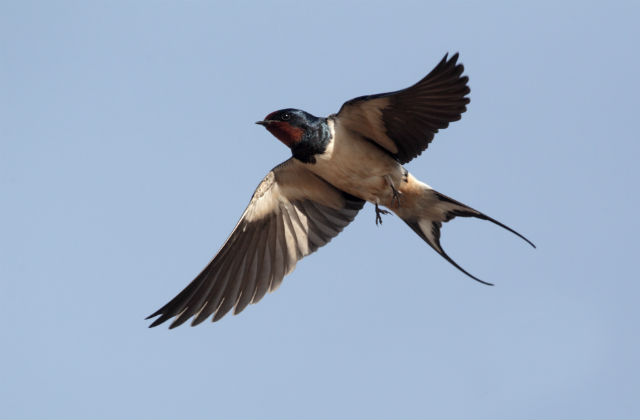 Today's Guardian reports on RSPB research that shows how subsidy schemes where farmers are paid to use 10 per cent of their land to support birds and other wildlife can boost population numbers. Within this, it is noted that High Level Stewardship farms have increased farmland bird numbers by 50 per cent in East Anglia and Oxfordshire and by 120 per cent in West Midlands.
Outside the EU the Government plans to shift farm support so the focus is on rewarding farmers for public goods, such as protecting and enhancing the environment. Therefore it is encouraging to see these types of schemes already working to reverse the decline in bird numbers.
Environment Secretary Michael Gove said:
Our farmers are the original friends of the earth and these results clearly demonstrate the vital role they play in protecting our wildlife and boosting biodiversity. Leaving the EU gives us the opportunity to do more to protect our environment and wildlife, supporting farmers to manage the rich habitats and precious species under their stewardship in a more sustainable way.

These results show that with the right management, and more targeted support for farmers, we can reverse the decline in numbers of our birds.