Oxford Farming Conference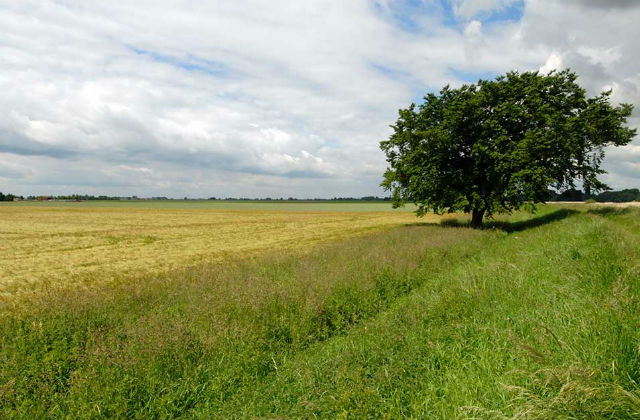 There has been widespread coverage this morning ahead of today's Oxford Farming Conference and the Environment Secretary's keynote speech. Here, he set out his post-Brexit vision for the future of British farming.
During his speech, he confirmed his commitment to switching from inefficient and inequitable subsidies to supporting the public goods of environmental enhancement including access to the countryside and recreating wildflower meadows.
The Environment Secretary also outlined a renewed focus on food production in the form of an integrated food policy – combining thinking on trade, technology and training from farm to fork.
Speaking at the conference earlier this morning, Michael Gove said:
I want to ensure we develop a coherent policy on food - integrating the needs of agriculture businesses, other enterprises, consumers, public health and the environment.

I want to give farmers and land managers time and the tools to adapt to the future, so we avoid a precipitate cliff edge but also prepare properly for the changes which are coming.

I want to develop a new method of providing financial support for farmers which moves away from subsidies for inefficiency to public money for public goods.

And I want to ensure that we build natural capital thinking into our approach towards land use and management so we develop a truly sustainable future for our countryside.
Some reports have wrongly suggested the Environment Secretary has guaranteed farmers the same level of subsidy as they currently receive from the European Union for a further five years after the date of Brexit.
As his speech makes clear:
We have guaranteed that the amount we allocate to farming support - in cash terms - will be protected throughout and beyond this period right up until the end of this Parliament in 2022. We will pay the 2019 BPS scheme on the same basis as we do now.

I then envisage guaranteeing that BPS payments continue for a transition period in England, which should last a number of years beyond the implementation period, depending on consultation.
During these years, we propose to first reduce the largest BPS payments in England. We could do this through a straight cap at a maximum level or through a sliding scale of reductions, to the largest payments first.

After the implementation period, this transitional payment could be paid to the recipient without the need to comply with all the onerous existing cross-compliance rules and procedures.
We will set out further detail on the transition period in our farming Command Paper, due to be published for consultation this Spring.